Top 20 Recipes of 2020!
Dec 29, 2020, Updated Jan 03, 2023
Here are the top 20 recipes of 2020, the recipes you–and there are LOTS of you!–visited most. I know I'll be revisiting some of my own recipes based on these favorites in the New Year. You'll find everything from recipes that define a healthy Mediterranean Diet to festive recipes for celebrations. Let's go!
Brought to us by Peggy, my sister, biz partner, and above all: family mixologist! I'm so glad this Orange Blossom Fizz is one of your favorites, because it sure is one of ours.
She made everything special, and her rice is indeed that. Studded with mushrooms and pine nuts, this rice belongs at the weeknight table, the holiday table, and even on its own.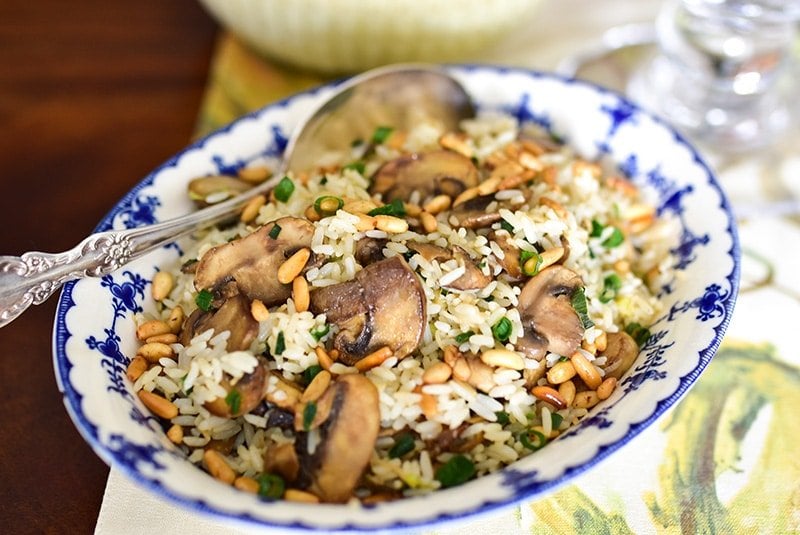 Flavor, flavor, flavor. Toum is worth learning and keeping in your fridge at all times. Essential.
Molded Lebanese cookies filled with sugared nuts or dates, ma'moul is fun to make, beautiful to behold, and delicious. Make a semolina dough as in my recent recipe for Taste of Home, or a classic all-flour shortbread dough. I couldn't be more thrilled to say that you can get a perfect, heirloom-quality ma'moul mold from MaureenAboodMarket.com here.
This traditional yeasted "cookie"  is more like a sweet bread, scented with anise and mahleb and molded to give it a gorgeous shape. I love sharing fresh, perfect mahleb (which is not easy to find!) and heirloom-quality ka'ik molds at MaureenAboodMarket.com.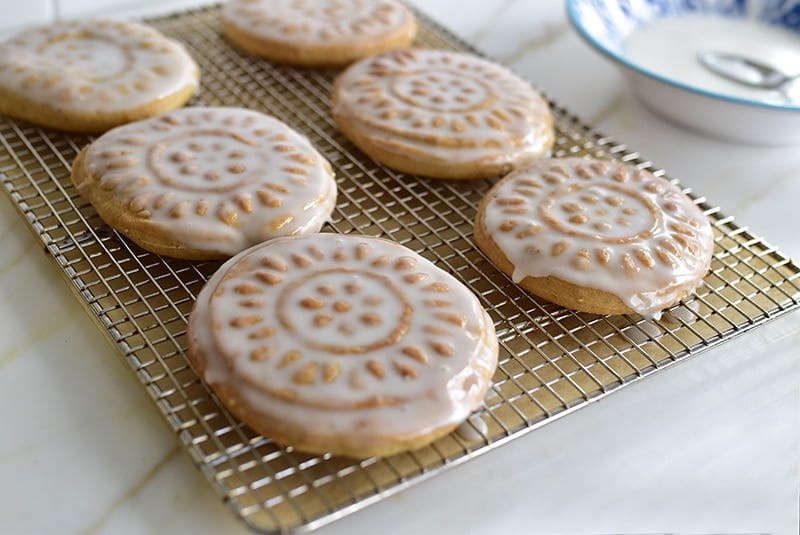 One of the most essential recipes to know and to make often. Homemade yogurt like this has more complexity of flavor than anything you can buy, and it's so economical. Plus you just feel good making your own. Yes, that's Mom's hand in the pot. She taught me everything so well.
Oh Peggy! There she goes again, this time with her love affair with Amaro. She's very happy about this one being a favorite. It's hers too.
Potato kibbeh, believe it or not, is a classic Lebanese dish, found in many a traditional cookbook. Layers of flavorful potato filled with super-lemony spinach/onion/chickpeas. Make it!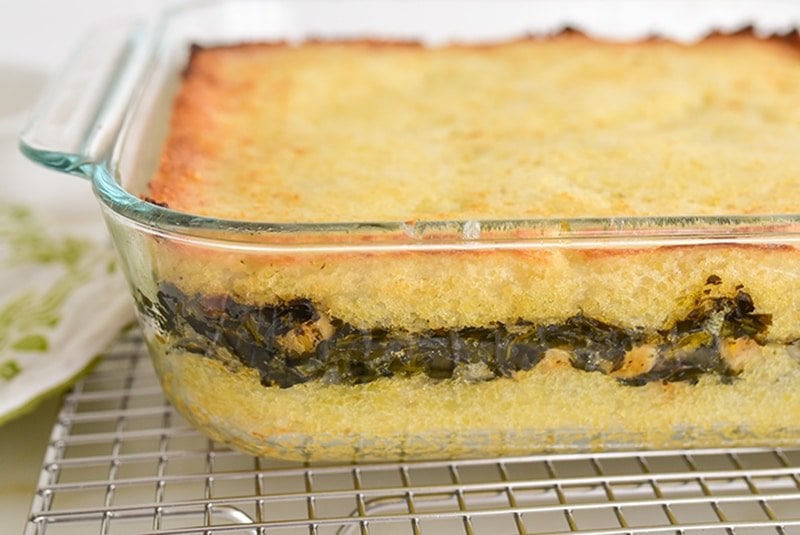 What makes my hummus so smooth? These chickpeas. What makes it taste SO good? Great tahini, like this, and great olive oil, like this.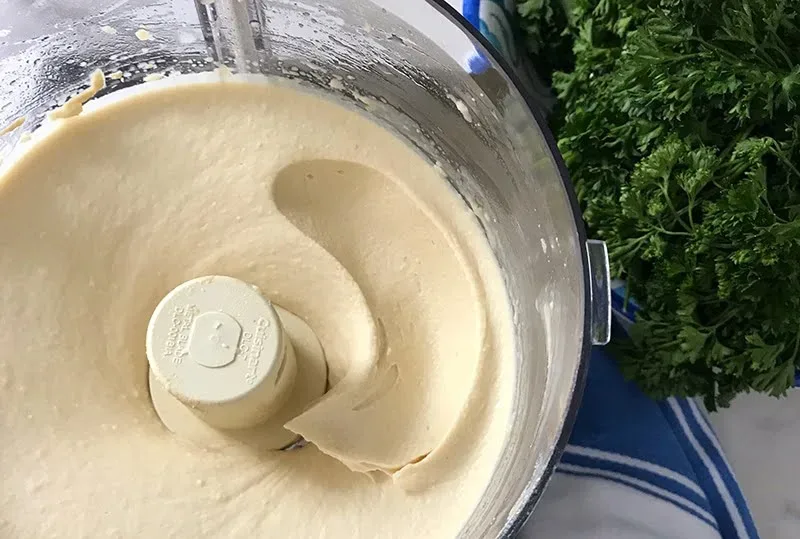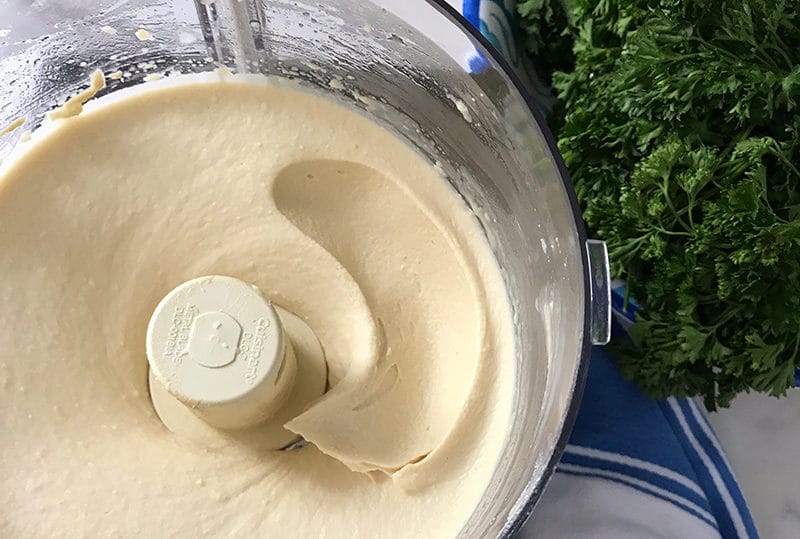 There are various styles of sfouf, some light and tender, some more dense, as this one is. A simple yellow cake for snacking, tea time, coffee dunk.
Well if this shawarma isn't just mouthwatering, healthy good food!  Marinated chicken thigh meat is skewered  (or broiled) then sauteed with olive oil for added flavor and moisture. Drizzled with garlicky sauce and served over rice or rolled up in a pita. Put that on repeat. Get the fabulous Shawarma Spice here.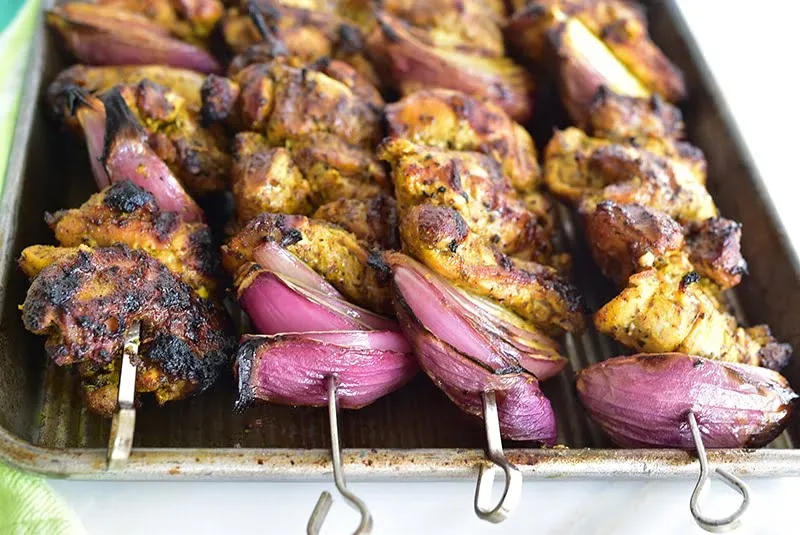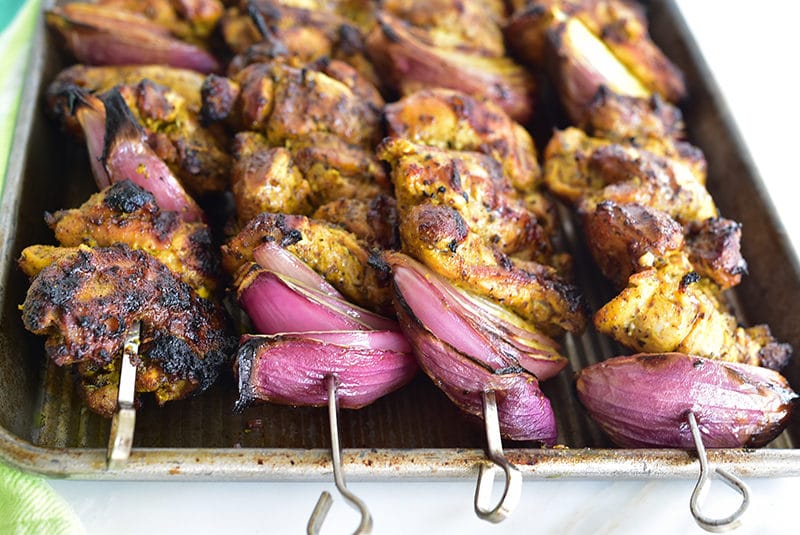 Homemade, crisp, buttery baklawa is within reach! We all LOVE my Aunt Rita's method, which simplifies baklawa exponentially.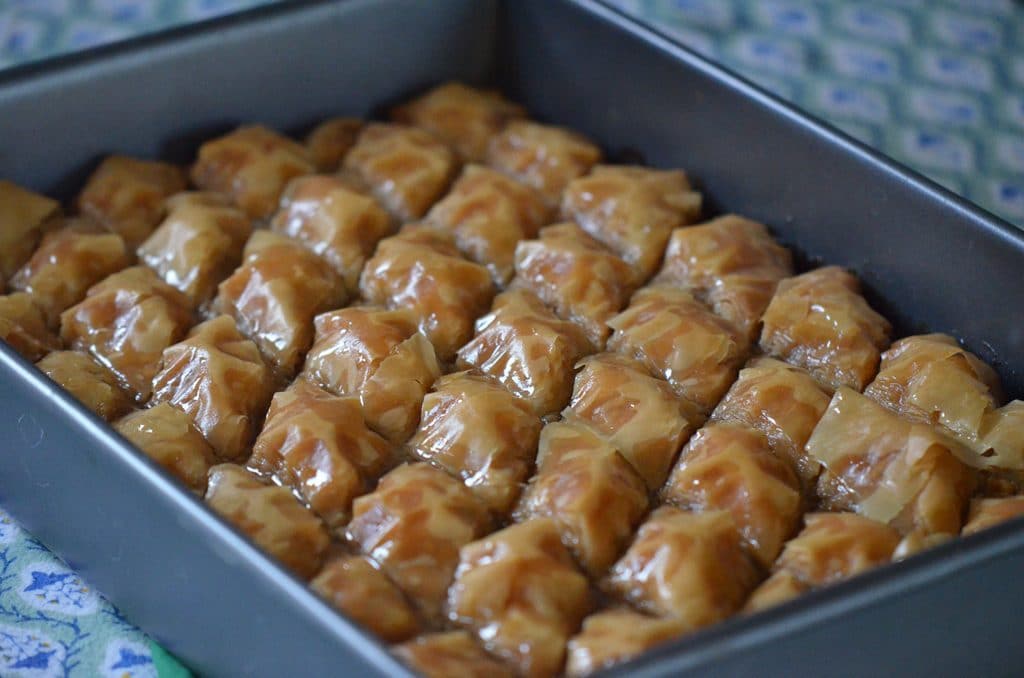 This is a necessary guide to being sure the leaves you've found out there are the right ones. And then what to do with them.
The national dish of Lebanon. The national dish of our kitchen!  Kibbeh Nayeh is spiced, ultra-lean lamb or beef mixed with bulgur and onion, served raw.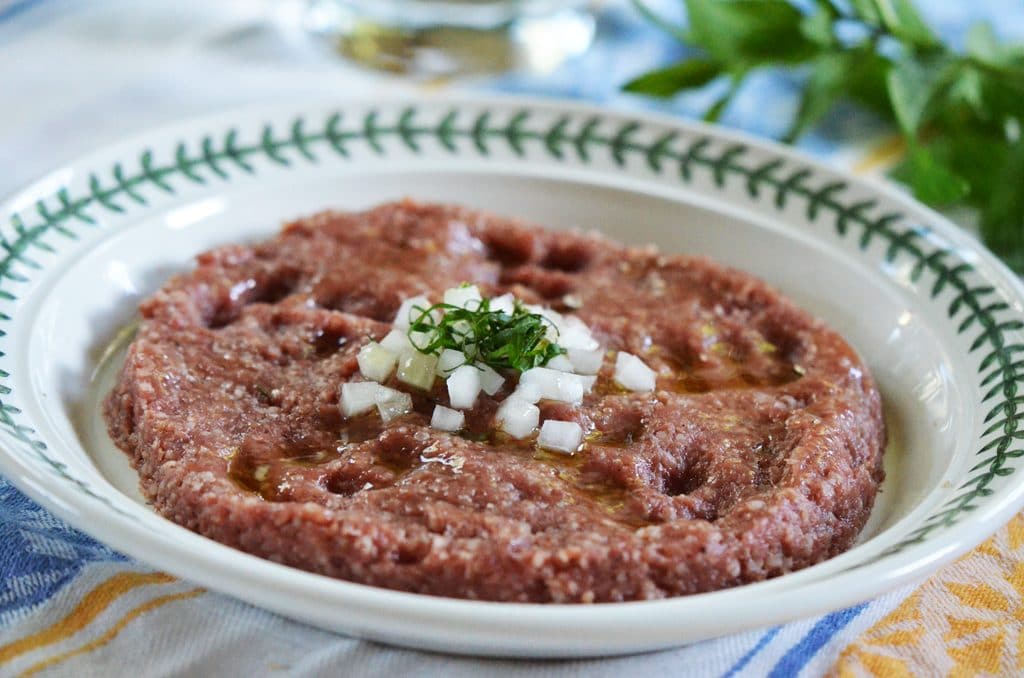 Little pockets of thin dough baked with highly seasoned coarse ground beef or lamb. I need some right now!
I could not believe I'd never had this cabbage salad when it first came to my attention a few years ago. The dressing includes  pomegranate molasses, dried mint, sumac, all of which you can find at MaureenAboodMarket.com. Now malfouf salad a staple, especially good alongside mujadara or any summer cookout.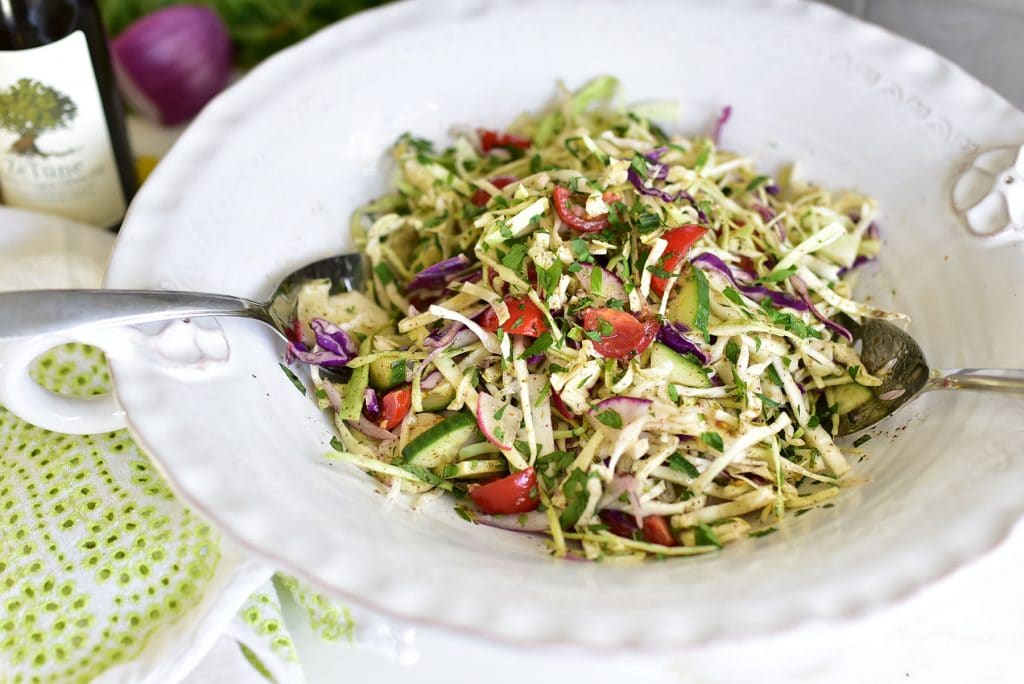 Chewy thin crusted flatbread topped with lush olive oil and za'atar, the Lebanese spice blend of wild thyme, sumac, and sesaame. Addictive. This bread is eaten most typically for breakfast in Lebanon, with trimmings of fresh mint, olives, labneh, cucumbers, yum.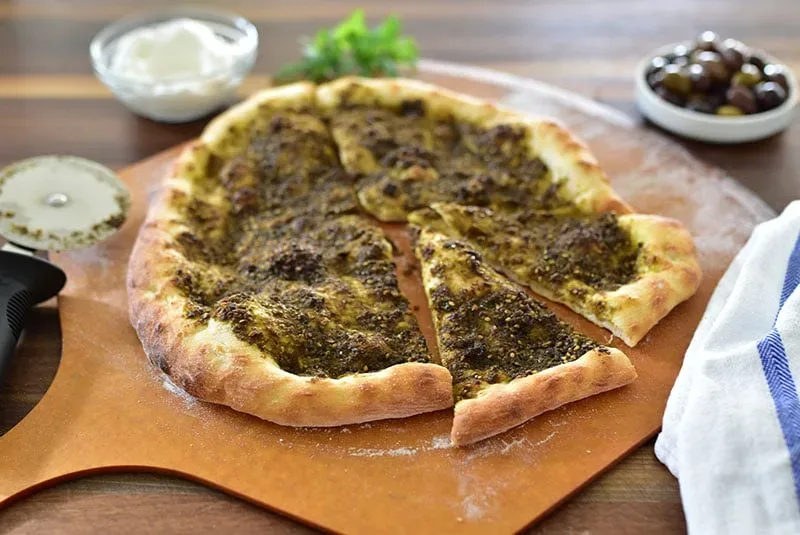 Specially-made shredded phyllo forms a fabulous crust around melting cheese,  all drizzled with orange blossom syrup. People go absolutely insane for knafeh. Make some and find out why! Get excellent pure orange blossom water here.
The dough for this fatayar, spinach or meat, is always the same, just different fillings. The spinach here is lemony with onions, such a favorite.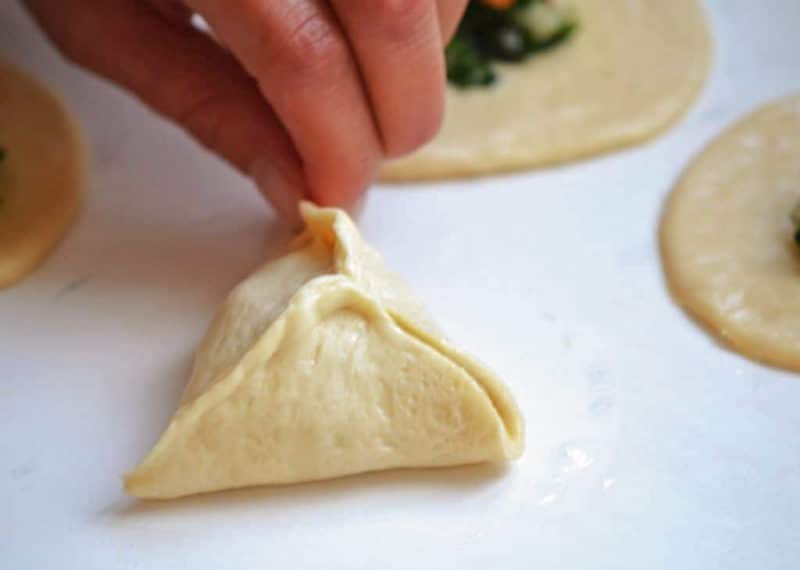 I know, how strange! It's been true for years though: the number one page besides the "all recipes" page on my site is this one. The potato salad in mind for this popular method is Lebanese Potato Salad, lemony and minty and often on our table.
Highlights of the year!
We can take away great tips from your 2020 favorites,  namely  that delicious cooking and eating can be HEALTHY too. The Mediterranean Diet is at the heart of my kitchen, all involving the following:
Great, pure extra virgin olive oil, the healthiest of fats. I use so much olive oil that I was inspired to share my favorites with you at MaureenAboodMarket.com.
Grains and legumes. Chickpeas fall in this category, along with lentils, bulgur, rice.
Fresh herbs and spices. The more of these we incorporate into everyday cooking, the less salt and other fats (butter) are needed to make our food taste wonderful.
Lean meats. Dishes like kibbeh and shawarma are made with lean meat, no skin and little to no fat.
You'll find the finest quality selection of olive oils, spices, grains and legumes and flower waters at MaureenAboodMarket.com.
(Visited 2,573 times, 1 visits today)