Lebanese Coleslaw, Malfouf Salad
Mar 14, 2017, Updated May 06, 2023
Lebanese coleslaw is light, crisp, and healthy. The salad comes together quickly without any mayonnaise for a healthier version of coleslaw.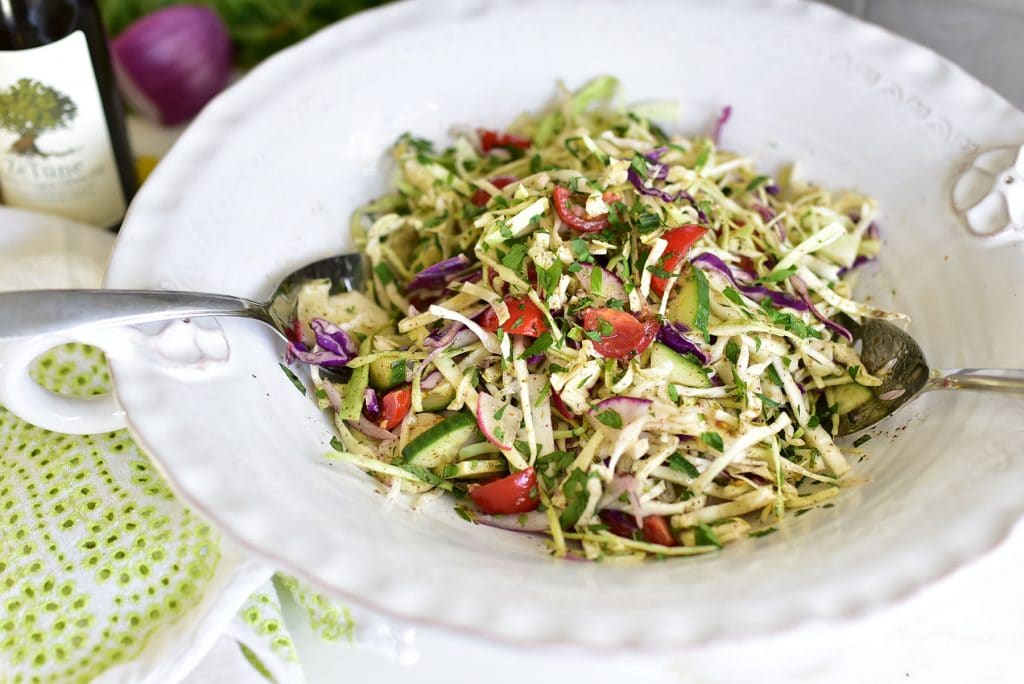 While there are many great things to love about living back in Michigan where the extended Lebanese clan is . . . extensive . . . perhaps among greatest of these are the random acts of recipes. The Very Best Lebanese Recipes.
There is recipe talk among our people wherever, and whenever, we run into each other.
I ran into a beauty of a Lebanese relative several years back in the jewelry store (also run by Lebanese). We got to talking graybeh, and her method and ratio of ingredients. She makes the meltaway butter cookies whenever her family is together and they are the best, the very best. I tore out of there with the greatest gem a girl could want, that recipe, and it proved the perfect tweak to my own graybeh experiments.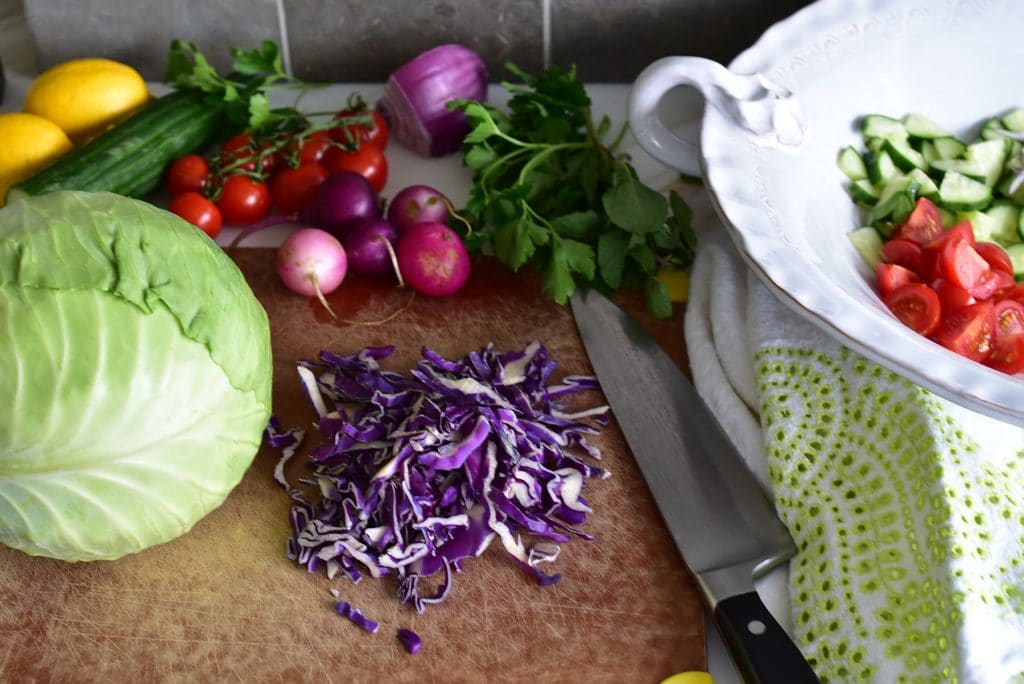 Recently at a beloved's funeral (all Lebanese), there was epic baklawa-talk. We make baklawa for the big events always. Our conversations parsed that pastry like there's no tomorrow: the butter (cultured, I've discovered, rocks it), the brand of phyllo (these days I'm loyal to Athens), the coarseness of the nuts (not too fine), the oven temperature and baking time and how much syrup.
One fabulous cousin there told me her very young son is allergic to nuts, so she makes baklawa with seeds rather than the traditional nuts, so that he can eat it. Turned out pretty great, she said, "and now my family can eat the best." Then her husband, in a totally separate conversation, told me the baklawa with seed filling is OUTGRAGEOUS, the BEST. His eyes bulged. So did mine.
Keep your own bulged eyes on the lookout out for it here; it's a-coming down the line.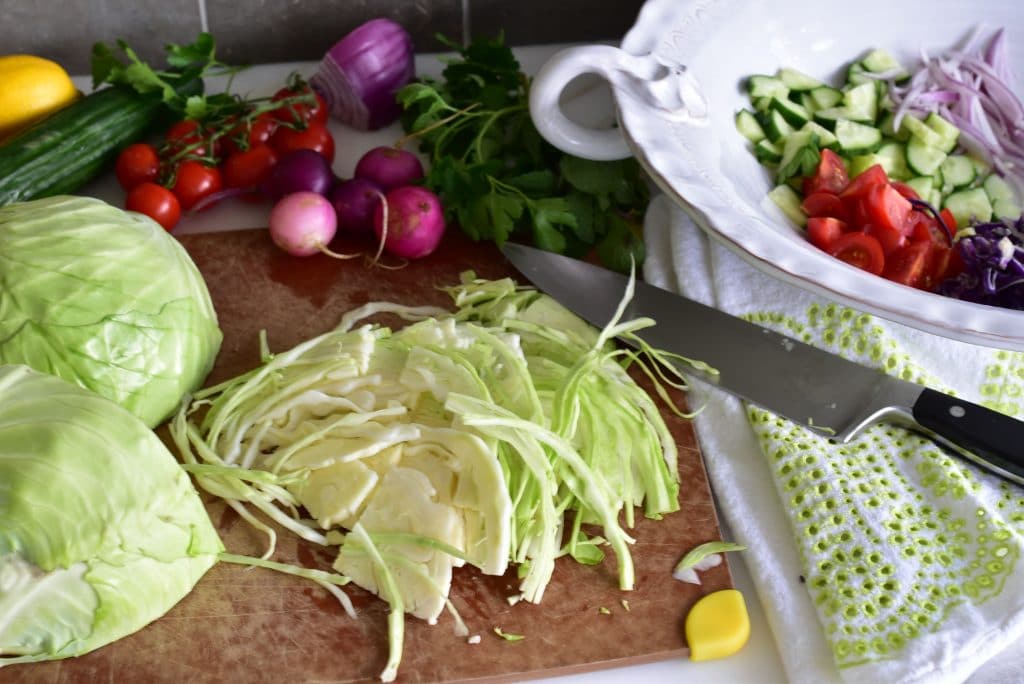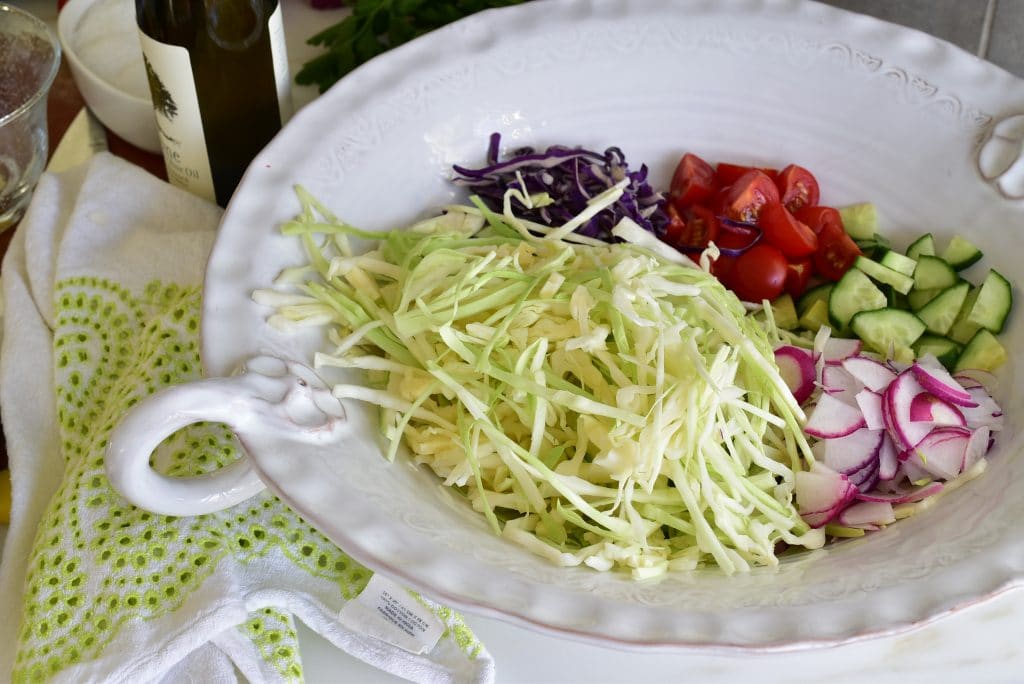 Out at the local florist here, owned by (surprise!) Lebanese, I nearly fell over when it was noted that the table there in the middle of the shop was from her late cousin's apartment, and that cousin just happened to be my Sitto Sarah. When I called the florist-cousin up not too long ago to talk flowers, we ended talking recipes. "My husband makes a delicious malfouf salad," she said.
Malfouf? "Well yes, that's cabbage," she said with surprise. I was thrown because I had really only considered malfouf in relation to stuffed rolls (must be a second generation thing). I had to get details, which of course weren't hard to pry loose. It took me a host of details before I realilzed we were talking cole slaw, Lebanese-style. And my Lord if this slaw didn't include every single favorite flavor-maker from the Lebanese pantry you could want.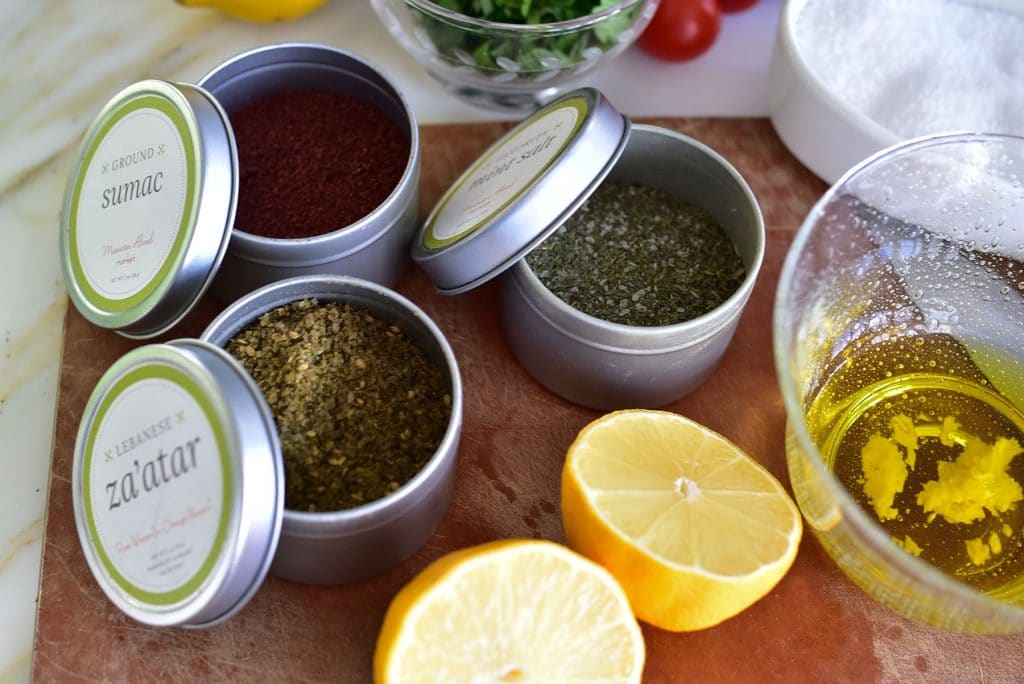 I was told to make the malfouf based on what you have on hand, and the salad can be Standard, the salad can be Premium, or the salad can be The Best. But really, she said, you're feeding your family, so you know it has to be:
The Best.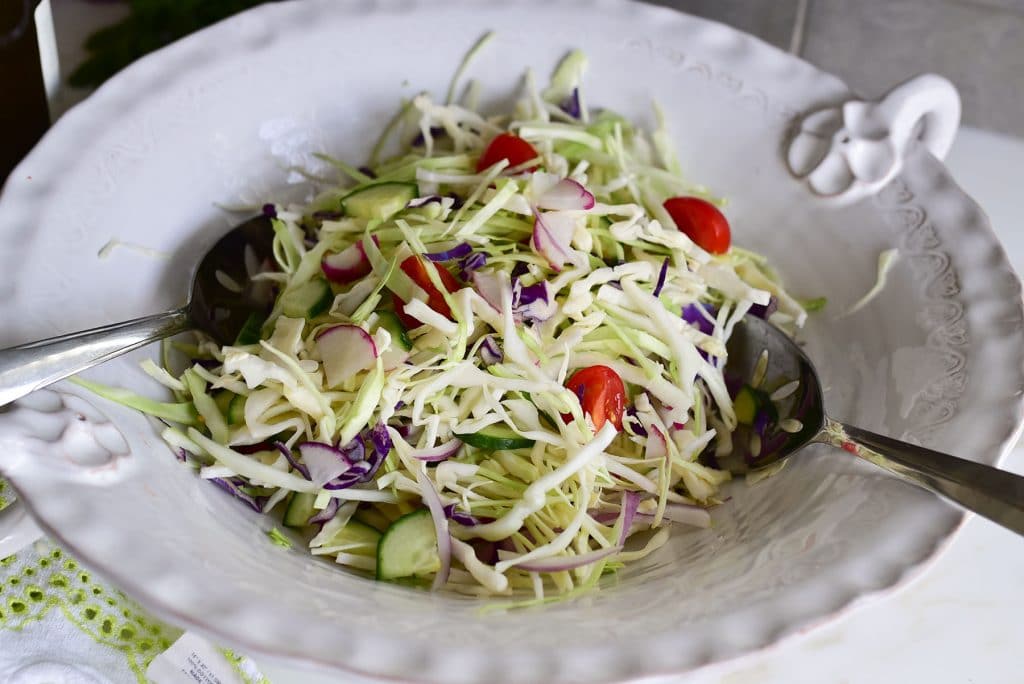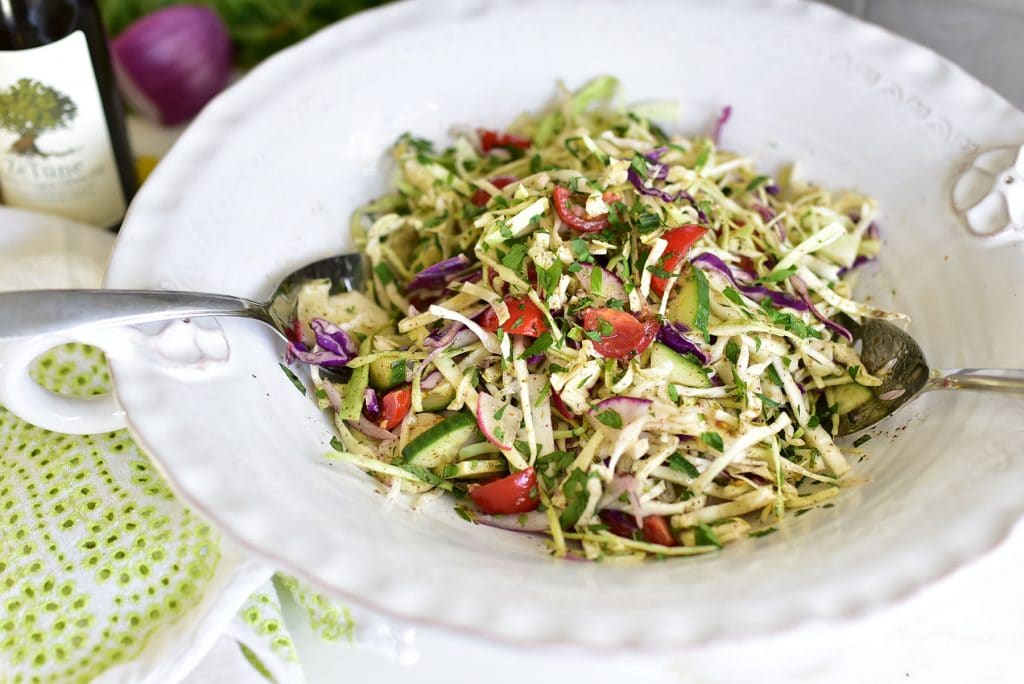 Lebanese Coleslaw Recipe
This is a seriously delicious Lebanese slaw, one we can't get enough of for its flavor, crunch, and super-duper healthy qualities! Be sure to cut your own cabbage for this one; pre-cut slaw is just too thin and soft for the crunch we're after here.

Ingredients
1

head

white cabbage, thinly sliced

2

pints

cherry or grape tomatoes, halved

1

English cucumber, quartered lengthwise and sliced

1

small head

purple cabbage, thinly sliced, or 1 small bag purple cabbage

4-5

colorful radishes, sliced thin

1

small

red onion, sliced in thin half-moons

Handful

flat leaf parsley leaves, minced

Handful

mint leaves, minced

2

small

garlic cloves, minced

1-2

teaspoons

kosher salt

Juice of 2 lemons

1/3

cup

extra virgin olive oil

2

teaspoons

za'atar

2

teaspoons

sumac

2

teaspoons

crushed dried mint, or Mint Salt

Pinch

cayenne pepper
Instructions
Combine all of the salad vegetables except the herbs in a beautiful salad bowl.

In a small bowl, whisk the garlic, 1 teaspoon of the salt, and lemon juice. Slowly drizzle in the olive oil, whisking continually. Add the za'atar, sumac, dried mint, and cayenne and stir to combine. Taste and adjust the seasonings, adding more salt and any other spices to taste.

Finish the salad with the parsley and mint just before serving, giving it another stir.
Nutrition information is automatically calculated, so should only be used as an approximation.
Like this recipe? Leave a comment below!
Save
SaveSaveSave