Top 12 Lebanese Recipes to Make Right Now!
Here are reader top 12 favorite Lebanese from the past year here at MaureenAbood.com. These are Lebanese recipes and tips we can't get enough of! Which ones will you make next?!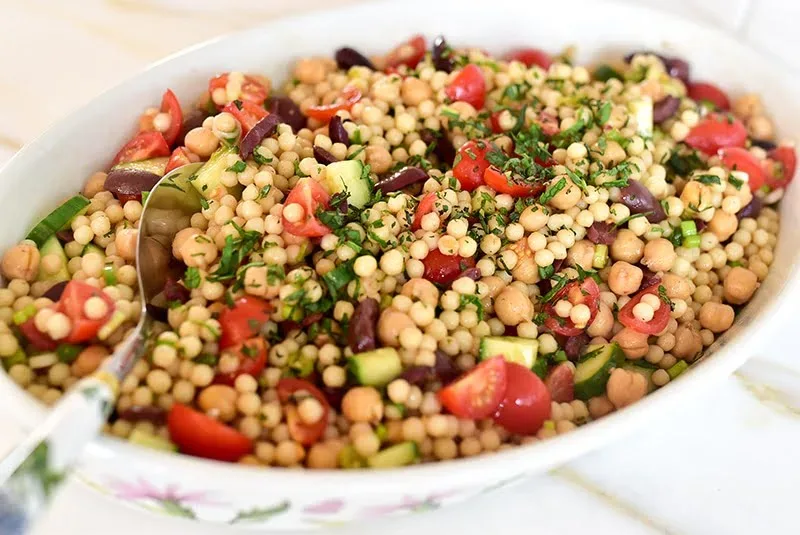 Lebanese Couscous Salad
Think of this as a kind of pasta salad, with large Lebanese couscous as the star! The variety of fresh vegetables add so much color, flavor and texture. And those chickpeas! They pack protein, fiber, and a flavor we love. This salad is excellent for cookouts, holiday gatherings, and everyday meals at home. Make a batch and enjoy for several days, a great lunch or snack as well as a side dish people go crazy over! The couscous can be made a day in advance and chilled (drained).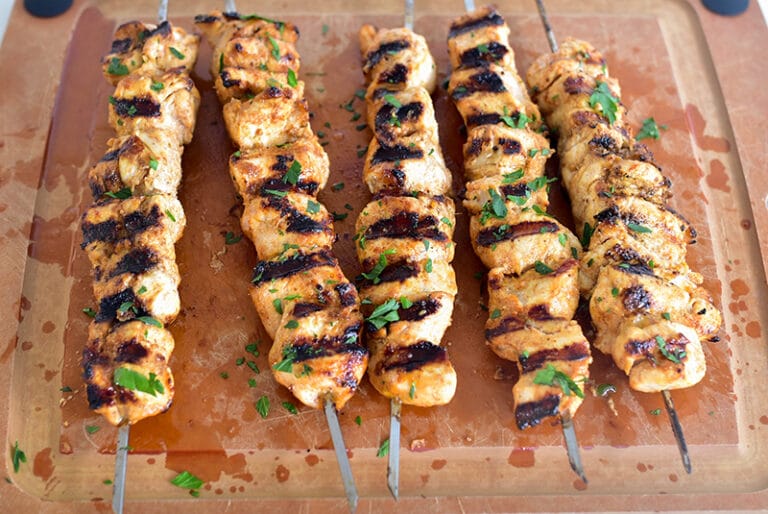 Shish Tawook, Grilled Chicken Skewers
These beloved Lebanese grilled chicken skewers are so tender and huge on flavor! The marinade is key, with several spices in a yogurt base that imparts flavor through-and-through. Serve with a saucy Toum Garlic Sauce, Lebanese Vermicelli Rice and Grilled Vegetables.
Mixed Nut Rice Pilaf, Lebanese Hushweh
The ultimate comfort food! Tender pieces of roasted chicken are in a rice pilaf studded with toasted nuts. This is our weekly go-to; might be the simplest and most-requested dish I make!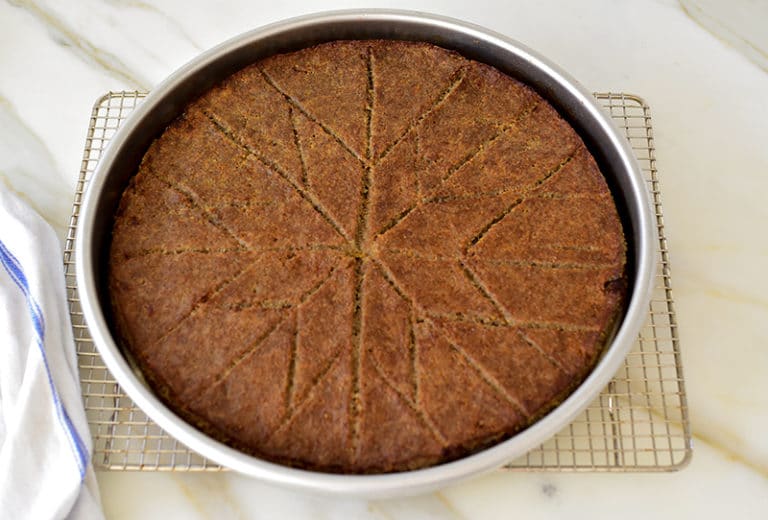 All of the Lebanese Kibbeh Recipes You Need
Lebanese kibbeh comes in a stunning range of styles, from traditional raw meat kibbeh nayyeh to vegan tomato, potato, or pumpkin kibbeh. Here you'll find all of the kibbeh recipes you need to enjoy this national dish of Lebanon.
The Ultimate Lebanese Salad Dressing
Here you go . . . the most flavorful, favorite vinaigrette that belongs on nearly every salad you make. Get ready for a new go-to right here!
How to Make Great Tahini Sauce
What a delicious basic! Tahini sauce is easy to make and gives so much flavor to everything it touches. Once you know how to make a great tahini sauce, you'll find all kinds of dishes to drizzle it on!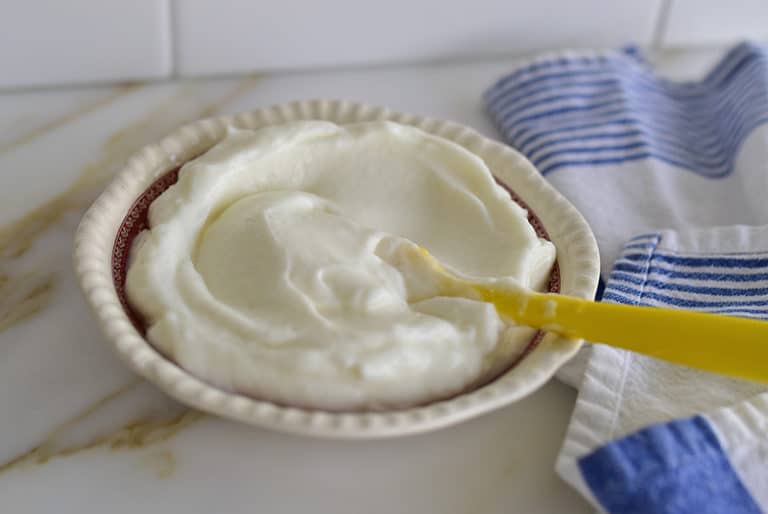 Toum, Lebanese garlic sauce
The ultimate garlic sauce is Lebanese toum! This is like an aoli, without any eggs (vegan!!). This recipe can be challenging to master, but with my tips and tricks you'll be making great toum in no time.
Lebanese Grilled Kafta
Lebanese Grilled Kafta is like a meatball, but flavored with favorite Lebaneseseasonings and formed on a skewer, then grilled—one of the many grill recipesthe Lebanese are famous for! Kafta can be made with ground lamb or beef.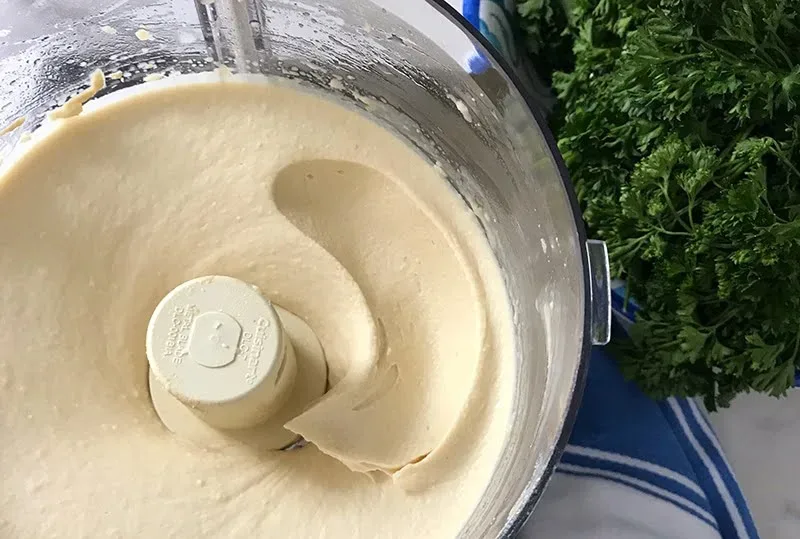 Your Guide to the Best Smooth Hummus You Can Make or Eat.
Because there are so few ingredients in homemade smooth hummus, each one has to be the best. Here are the tricks to getting your homemade hummus to come out smooth and luscious. I've been talking, and making, a lot of hummus lately. I put it on the menu of the cooking classes I teach, and
How to make Lebanese Baklava
Learn how to make Lebanese baklawa (baklava) with confidence, ease, and joy! Here you will make phyllo your friend, clarified butter your baby, toasty ground nuts your nirvana. And flower water syrup—that sweet simplicity that distinguishes Lebanese baklawa from all other baklavas—your pure, aromatic nectar. Scroll down to find links to all of the recipes.
How to identify, clean, and store fresh grape leaves
We love to pick fresh grape leaves from the wild vines growing all over the place. Here is all you need to know about how to identify edible leaves, and how to clean and store them so they are at the ready when you are to roll our beloved Lebanese grape leaf rolls.
Lebanese Meat Pies (fatayar). The raw and the cooked.
Meat-filled pies with a delicate dough crust are so savory good! Here's how it's done, from making and shaping the dough to putting together a flavorful filling.
(Visited 1,414 times, 2 visits today)