Tomato Kibbeh
Aug 24, 2017, Updated May 06, 2023
Tomato kibbeh is a flavorful mix of fine bulgur, onion, herbs, and ripe tomatoes with kibbeh spices. So good, tomato kibbeh might just make you forget the raw meat version….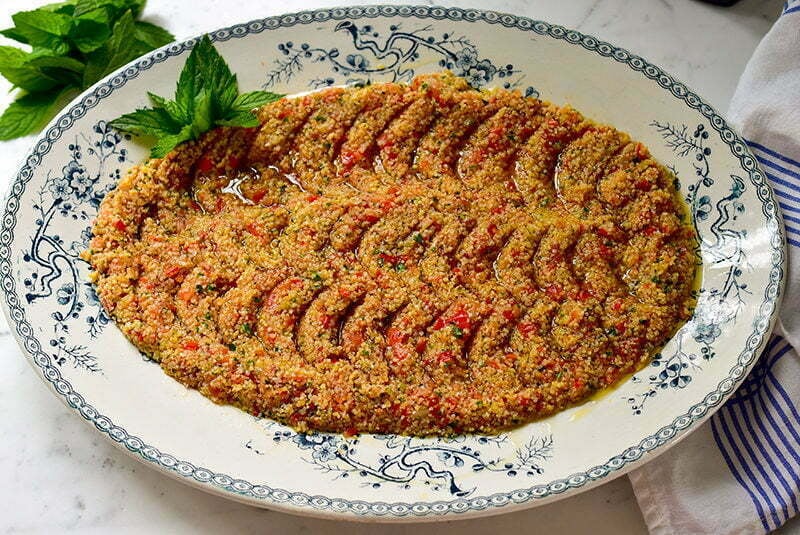 When he told me he was more or less done with meat, I didn't believe him.
It was last spring, and the brother of mine who is perhaps the most particular about food (and I do mean perhaps, since we're all cut from that cloth), said definitively that meat was OUT. Complete vegetarian diet, IN.
I know you don't want me to argue with this. And I don't want to argue with this. I get that the vegetarian diet high in protein is very healthy. I myself went all-in vegetarian at one point, but that was a loooong time ago. It was short-lived. Mostly I felt deprived of the meaty goodness all around me, also known as Mom's kitchen.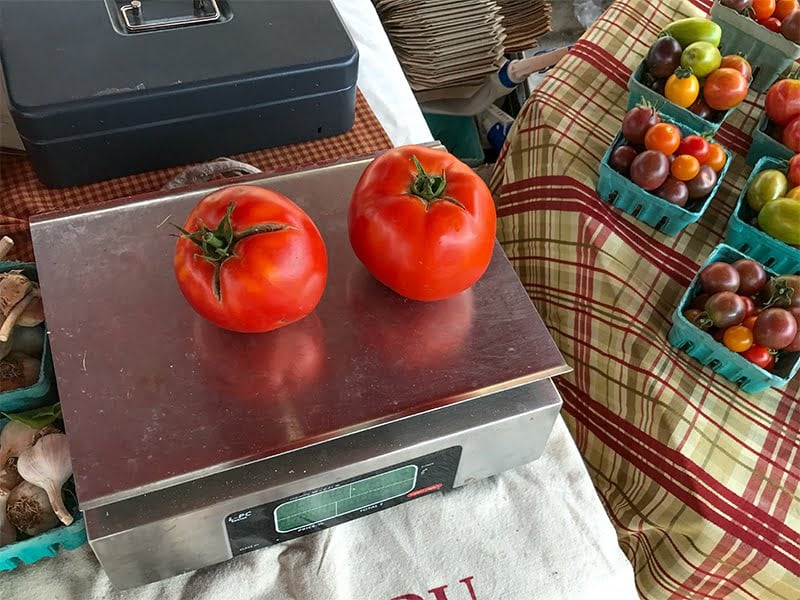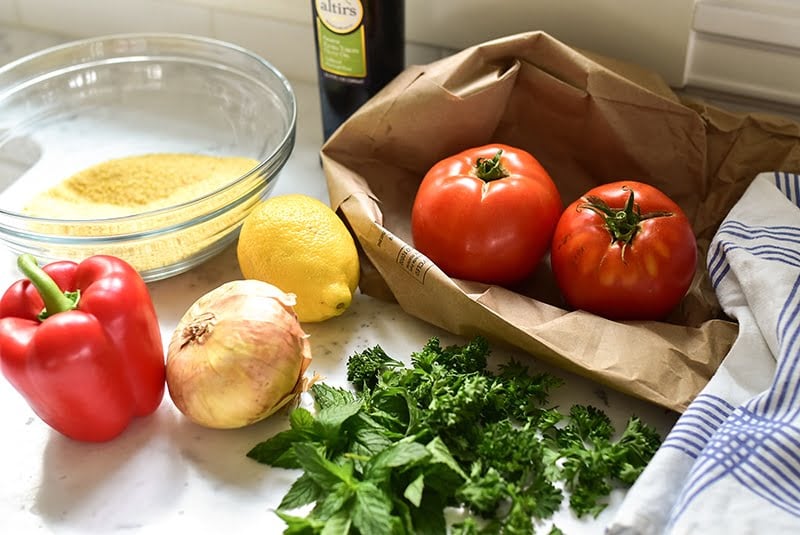 So I figured Richard's new regime would not, could not, hold. Not up north. Not when we're all together in July. What about burgers at Bar Harbor, bro? And fried chicken at Dam Site Inn? Even though he says he's not rigid about the no-meat agenda, when neither of these naughty-good annual family outings budged him, I got seriously worried that we might never break meat together again.
Therefore, I had to bring in the big guns. Hello kibbeh dinner, feast of all feasts. I opened an array of kibbeh spices I've been collecting to share with Dicky specifically, since he is always reminiscing about the flavor of the kibbeh he used to eat in Dearborn when he lived out that way during his residency. This blend has whole dried mint leaves and rose petals and an amazing scent! That one has cumin and red pepper flakes and all kinds of other unidentifiable aromatics! Looksee and you'll want raw kibbeh but badly!
He got into it and went at the mixing and the tasting like a true Lebanese cousin. The one who mixes the kibbeh has to also taste, right, as does everyone within earshot of "who wants to taste it?"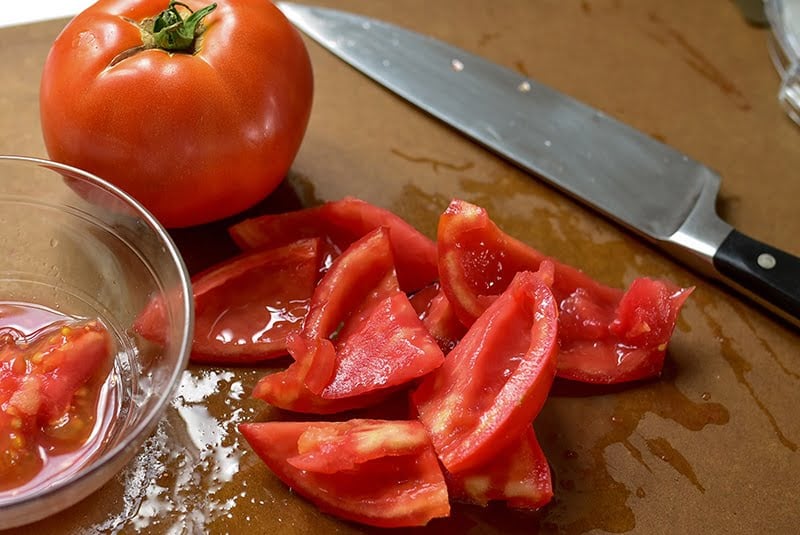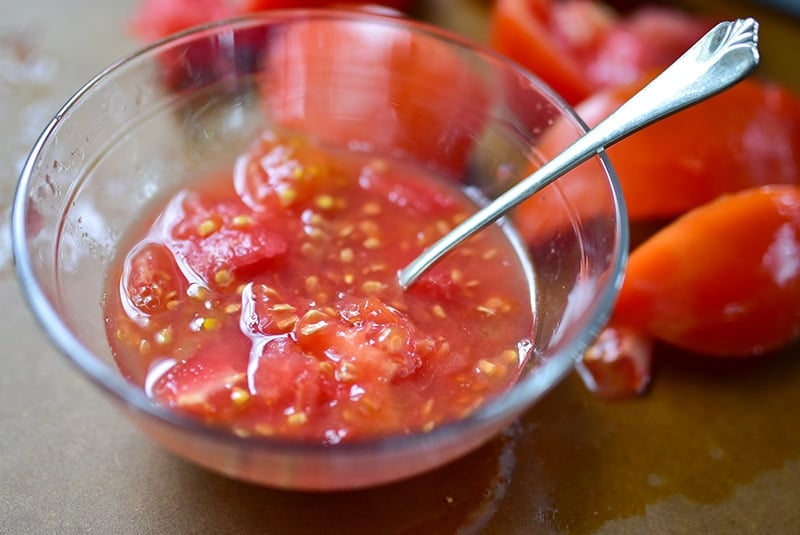 But then there was the plate. I inspected his from down the table. I saw mostly fattoush (who can blame him? Ours is addictive.), with a little dab of kibbeh. You'd think I was the Inspector of Plates, and you'd be correct.
Why should I care so much if the guy eats meat or doesn't?!
Here's the thing: whenever Dick does something striking like this, it seems like I tend to follow suit. Copycat sister. When he started drinking two cups of regular coffee every day because it's so good for you, along came me with her two cups (at least. + probiotic). And back in the day, there was the sushi. I ate my first raw fish with him, after years of sushi-longing but being too skittish to go for it. We went to a fresh, great spot in Chicago and he showed me the finer points of mixing wasabi with soy (tiny drops of soy at a time, to disperse the wasabi evenly). I've been eating raw fish with abandon ever since.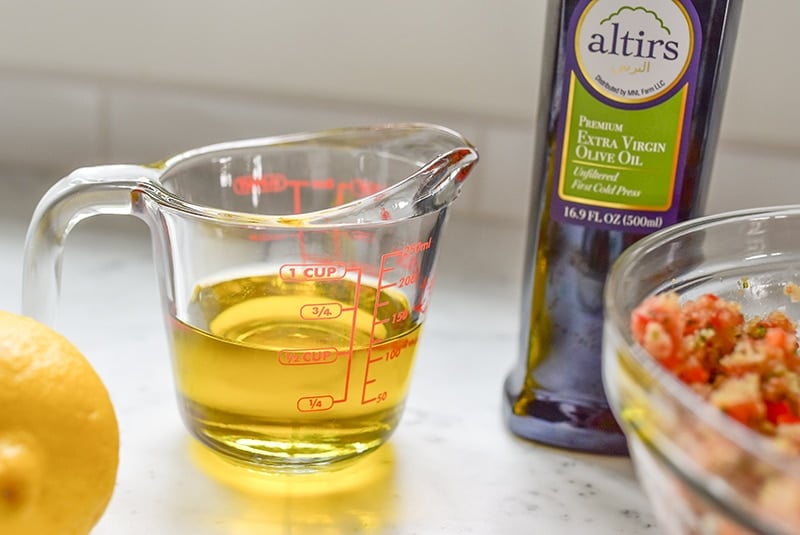 Vegetarian? I can't see it for me. No way.
But then, ask Dan and he'll tell you my plate typically doesn't fill with much meat. Instead, big heaps of salad. And did you know there is vegetarian kibbeh? Oh my GOSH, is it GOOD! Tomato kibbeh all spiced up with ripe garden tomatoes? Hi, I'm in love. Find it in my cookbook along with vegetarian potato kibbeh stuffed with lemony spinach.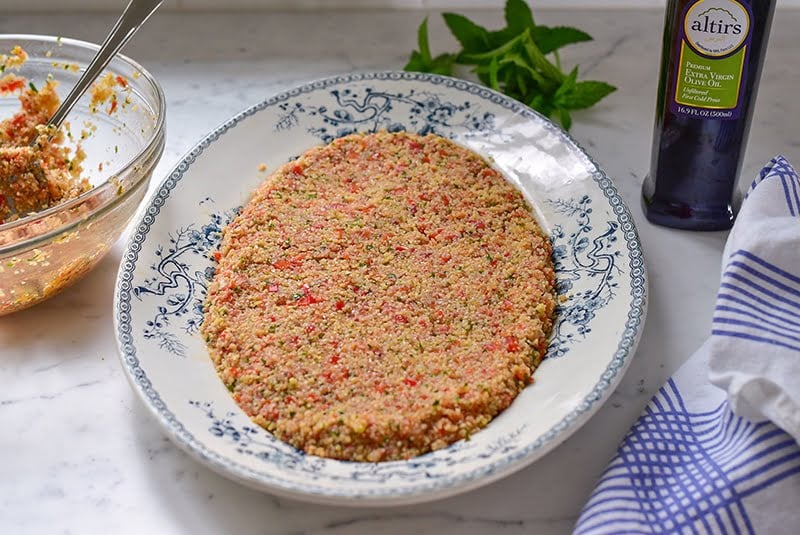 Of course, we know well that the Lebanese diet is rich in beautifully prepared vegetables, grains, and fruit, a vegetarian's heaven of a way of eating. So good for you and so delicious in every way.
Not that I'd do it; no way, not at all, nope . . .
But a person really could eat like this, and go without meat forever.
More Kibbeh Recipes
Kibbeh Footballs, Arras Kibbeh
Fried Kibbeh Bites with Tahini Dipping Sauce
All of the Lebanese Kibbeh Recipes You Need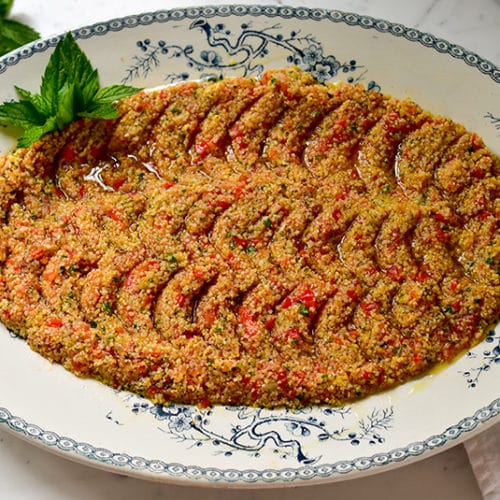 Tomato Kibbeh
Tomato kibbeh is a super flavorful blend of bulgur wheat, sweet onion, herbs, and of course, ripe tomatoes. For distinct Arabic flavor, try using Lebanese 7 Spice instead of the cinnamon, pepper, and cayenne. Drizzle with excellent extra virgin olive oil after giving the kibbeh time to rest. Serve with all of the trimmings: labneh, lift, thin pita bread, olives, and a crisp romaine salad.
Ingredients
1 1/2

cups

fine bulgur wheat

15

mint leaves, plus a few mint tops for serving

5

sprigs

parsley, flatleaf or curly, picked from the stems

1

medium

sweet onion, coarsely chopped

2

large

ripe red tomatoes (about 1 pound)

1/2

red bell pepper, seeded, cored, and coarsely chopped

1 1/2

teaspoons

kosher salt

1/2

teaspoon

cinnamon

1/4

teaspoon

ground black pepper

1/4

teaspoon

cayenne eppper

1/2

cup plus more for serving

extra virgin olive oil

2

teaspoons

crushed dried mint (and rose petals; optional)

Juice of 1 lemon
Instructions
Place the bulgur in a medium mixing bowl.

In the food processor, pulse the mint, parsley and onion until they are finely chopped but not pureed. Stop occasionally to scrape down the bowl. Scrape this mixture into the bowl with the bulgur.

Prepare the tomatoes by coring and seeding them. Discard or do as I do, and eat the delicious seeds and juice!

In the food processor (no need to rinse the bowl), pulse the tomatoes and red bell pepper until they are finely chopped but not pureed. Scrape this mixture into the bowl with the bulgur, onion and herbs.

Use a large mixing spoon to combine all of the ingredients well with the spices and olive oil, and lemon juice. Let the kibbeh rest at room temperature for at least an hour to soften the bulgur and allow the flavors to meld. Taste and adjust the seasonings to taste. Chill until ready to serve, and serve cold.

To plate the kibbeh, spoon onto a large platter forming an oval or circle about an inch thick. Use the tip of a spoon to decorate the top with ridges. Drizzle with a generous amount of olive oil, garnish with mint sprigs, and serve immediately.
Nutrition information is automatically calculated, so should only be used as an approximation.
Like this recipe? Leave a comment below!
Save
(Visited 13,780 times, 3 visits today)