What is Za'atar, and How to Cook with Za'atar
Nov 05, 2018, Updated Sep 28, 2023
Za'atar spice is a special blend of wild thyme, sumac, sesame seeds, and salt. Za'atar, a word that itself means "thyme" in Arabic, is pronounced with the emphasis on the first half of the word: ZA-tar.
Za'atar, like any spice blend from throughout the Mediterranean, different regions and even different families in the same region will make their blends the way they like them.
The prominent flavor of za'atar is the dried wild thyme, a different flavor profile entirely than the standard garden variety thyme that we typically grow and buy in our markets here. So making your own za'atar won't result in the correct za'atar flavor unless the ingredients include wild thyme.
Sumac, a red powder of the edible sumac berry, adds a tangy, citrus-y flavor to za'atar. Sesame seeds add a nutty element.
I keep za'atar in a dish next to the stove, side-by-side with my bowl of kosher salt. This way I think of za'atar as a finishing flavor for all kinds of dishes, like fried eggs, salads (try it!!), roasted and fresh vegetables, dips, bread, potatoes, and kale chips.
One of the simplest, most delicious and traditional ways to eat za'atar is with olive oil and bread, a simple but incredibly flavorful and healthy appetizer or snack.
Here are some of my favorite ways to cook with za'atar:
White Beans with Za'atar Roasted Tomatoes
Lebanese Cabbage Slaw, Malfouf Salad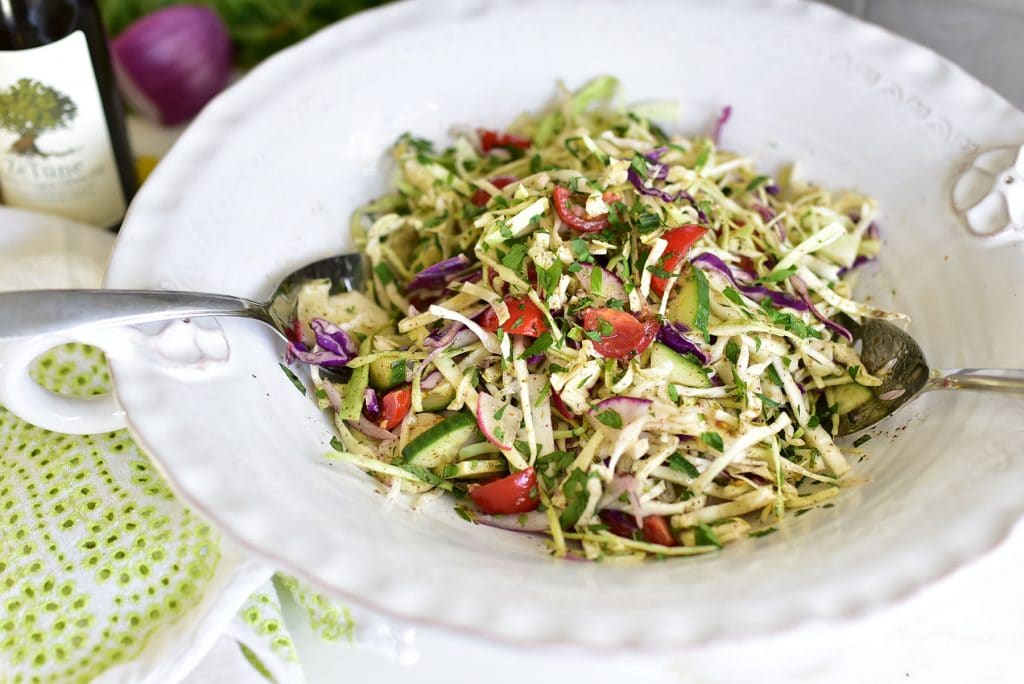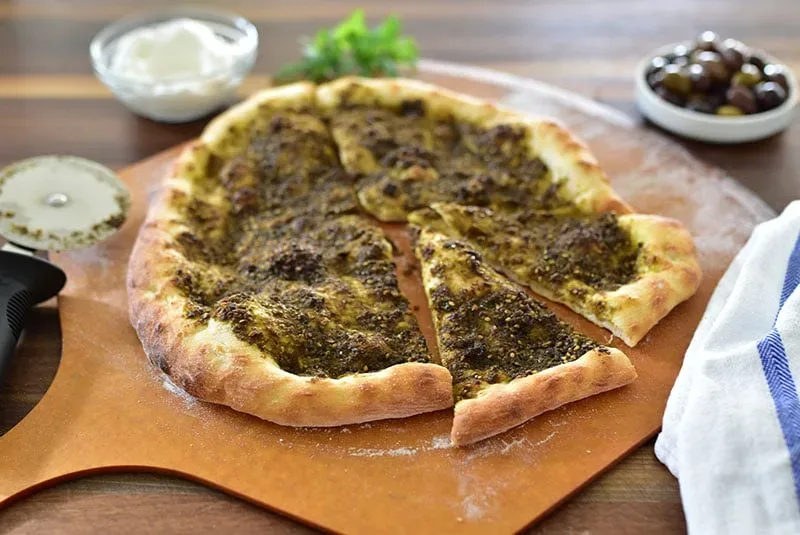 Olive Oil Popcorn with Za'atar