Red Beet Hummus
Oct 18, 2018, Updated May 06, 2023
Red beet hummus is both a beautiful and super delicious way to add color and even more nutrients to our daily hummus fix, which is vegan and gluten-free. Make roasted beets or use canned (or even pickled) beets to make it fast and easy. Here you'll find all of the info and tips you need for how to make hummus!
We're hitting the height of fall color here in Michigan. The intense reds and golds and burnt orange are lighting up even the grayest of days. I love the glory of it all, but here in the kitchen, I'm looking out the window with a little (okay, a lot) of melancholy about what comes next: that massive loss of color along with the downing of the leaves and the browning of the grass and etc. etc. etc. Hi, Michigan.
But then, just as I start to think the colorless season is going to descend, I'm reminded all around that if I just look up from my mini fall-season-changing pity party, there are color opportunities that will keep on coming.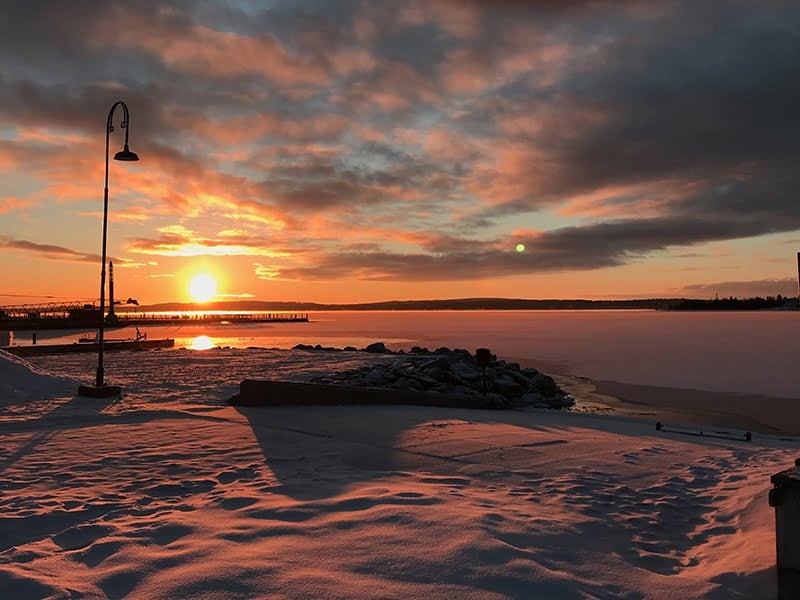 Same with what's cooking. We can give extra TLC to the mujadara and the flavor is so bright this way, on a platter with arugula and the trimmings. The hummus, our weekly fuel around here, is of course perfect as is. Yet a change-up is exciting, an unexpected wake-up for the palate and the plate.
Enter beets, our perfect little nutrient-, color- and flavor-maker. Caveat to my beet attraction is that I love all things pink, including pink food. But anyway, we've always used beets to pink up the lifft, turnip pickles. Lately I'm exploring their natural pink color and rich earthy flavor (packed with healthy fiber, vitamin C, and more) in new ways.
I find in the hummus, the beet is gorgeous and with more beet on top, super flavorful. The method is as simple as adding a bit of the beet to the hummus when pureeing the chickpeas and getting the color as deep as you like, with no worries about crossing the line with too much beet flavor. Red beet hummus is delicious no matter how much you use. Then cut up the rest of the beet and top off the hummus with more.
I'm thinking of a plate of red beet hummus next to a plate of herby green hummus for the holidays and all winter long ought to be just the ticket to keep things colorful, merry and bright.
Red Beet Hummus
Red beet hummus is both a beautiful and super delicious way to add color and even more nutrients to our daily hummus fix. Red beet hummus is vegan and gluten-free! Make roasted beets or use pickled or canned beets to save time. Serve the red beet hummus as a dip for a group or individually on plates for a great lunch or first course with pita bread, crudite, or pita chips.
Ingredients
3-4

red beets, roasted, peeled, and cut in bite-sized pieces

1

clove

garlic, green sprout removed

1/4

cup

tahini

Juice

1/2 lemon, plus more to taste

Kosher or sea salt, to taste
Instructions
In the bowl of the food processor, puree 2 tablespoons of the roasted beet pieces with the chickpeas and garlic clove. Stop and scrape down the bowl as you go, processing for several minutes until everything is completely pureed. This mixture may be very thick and ball up in the processor, depending how much liquid may be left in the cooked chickpeas.

Add the tahini, lemon juice, and a pinch of salt. Process, taste, and add more salt or lemon juice to adjust texture and taste as needed.

For individual servings, spoon about ¼ cup of hummus on four small plates. Make a well in the centers using the back of the spoon, top with a spoonful of the beets, drizzle of olive oil, and a sprinkle of sesame seeds. Or, on a larger plate, spoon all of the hummus and create a well in the center. Top with the beets, drizzle with olive oil, and sprinkle with sesame seeds.
Nutrition information is automatically calculated, so should only be used as an approximation.
Like this recipe? Leave a comment below!
(Visited 3,293 times, 1 visits today)