Garlicky Whipped Feta Dip
Oct 11, 2019, Updated Jan 19, 2023
Two ingredients and you're good to go with this garlicky whipped feta dip. The flavor is addictive. Plus, it comes together very quickly and easily.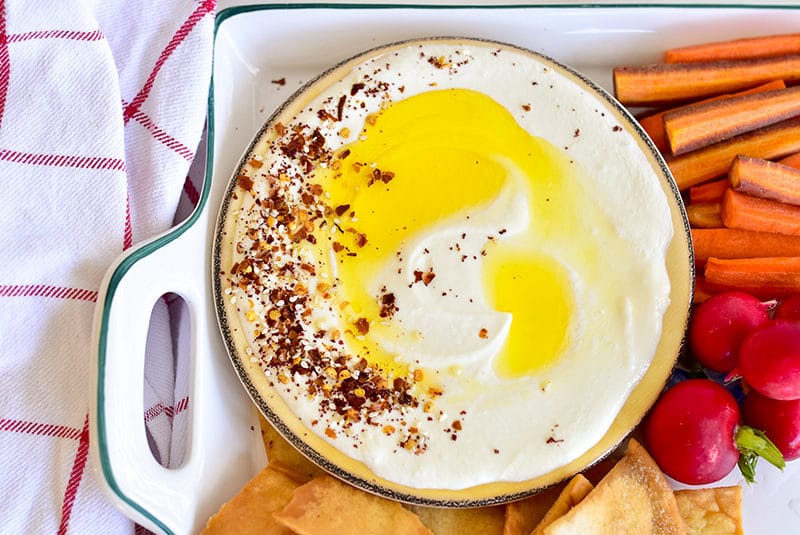 My niece Victoria announced recently that we have 12 Sundays left until Christmas. Her friend Hannah said so.
Since then, we've dropped to 11 Sundays left 'til Christmas.
I've always turned away at any sign of a holiday presented before its time. I mean, I love a turn through Target as much as the next person, but the second we just settle in to enjoy where we are, spring-summer-winter-or fall, we're presented with the next, or the one after that—letting you know just how far behind you really are and you best get yourself ready.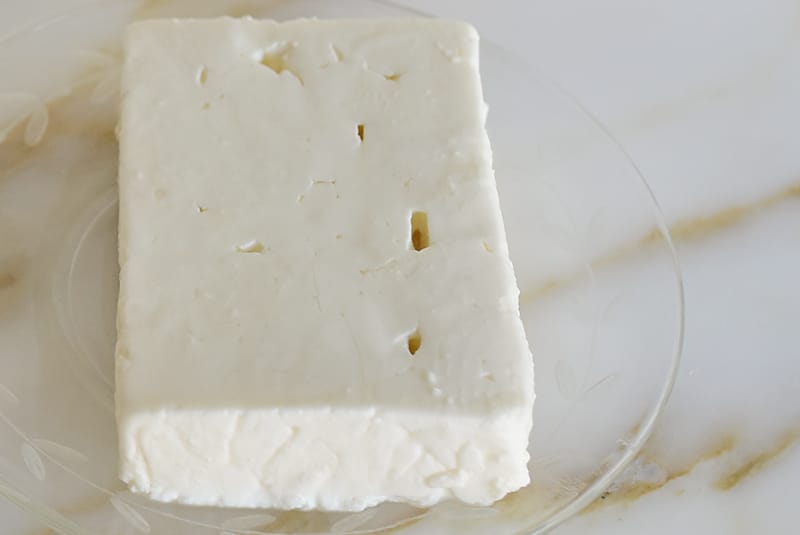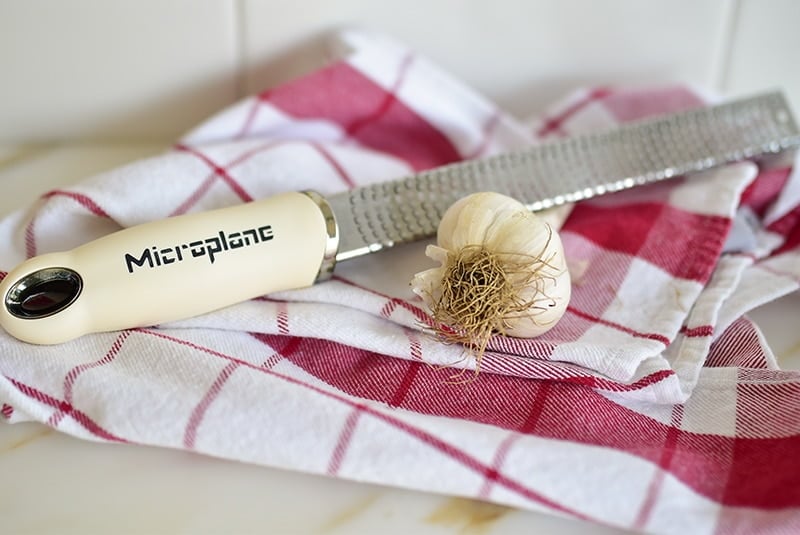 However, when it comes to thinking about the holiday table, I'm quite content talking waaay out of season. Thanksgiving pie line-up while cruising Little Traverse Bay in July? I'm all in. Christmas cookie bake-day planning in August? Gimme.
I get that we're not at all pre-emptive talking holidays in mid-October. That marketing ship sailed weeks ago.
So I suspect we'll all be happy to nail down a luscious two-ingredient dip (+ toppings) that will add unstoppable ease and flavor to holiday entertaining.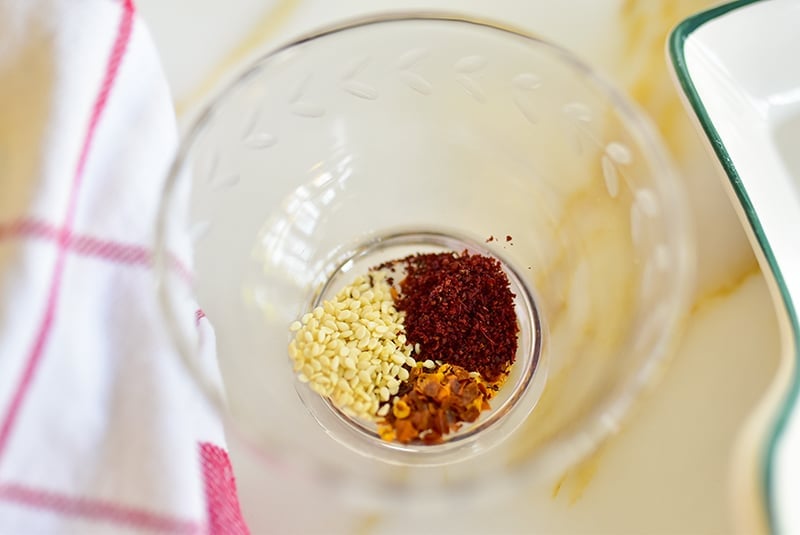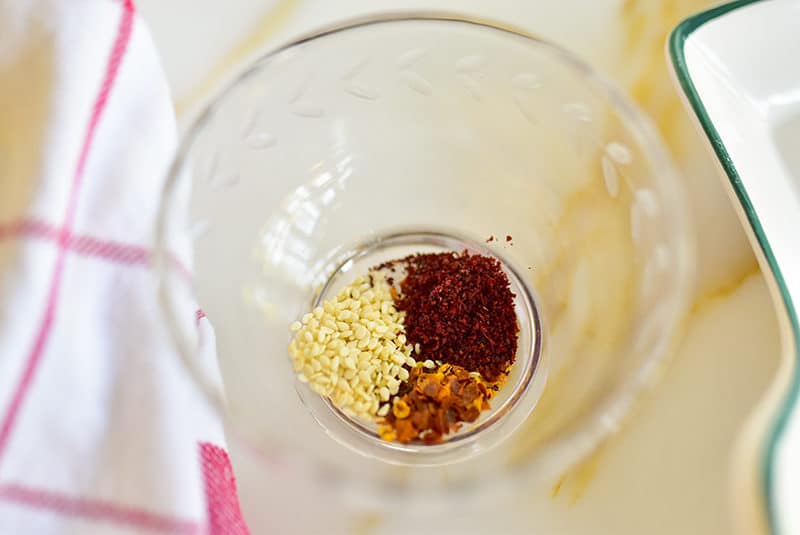 Take a great slice of feta (sheep's milk feta is best) and a small garlic clove. That is all. The feta is so umami-delicious with briny flavor, you need no other seasoning. And it whips so well, as to become something equally as (if not more) wonderful as the crumbly state of feta we love.
The way to the whip is your choice. I like using a small prep food processor, but a blender works if you do plenty of scraping down. Grate a small garlic clove into the feta. Blitz until the feta is pureed.
One note of caution: don't over-puree, as the feta will liquify and become a more of a drizzle than a dip (still very, very delicious, just a different consistency).
Use your garlicky whipped feta as a dip topped with great olive oil and a mix of spices. Is there anything so appealing as a dip lush with olive oil and spices? Our Mediterranean, Middle Eastern way. I like to blend my own using red pepper flakes, sumac, and toasted sesame seeds. Or straight-up mint salt or za'atar.
Or spread on toast or bagels or sandwiches.
Dollop on shakshuka.
Use as a condiment to kabobs or kibbehs.
Or as a base for salad or vegetable dressing.
One taste, and you'll find many ways.
But hurry it up. Christmas is almost here!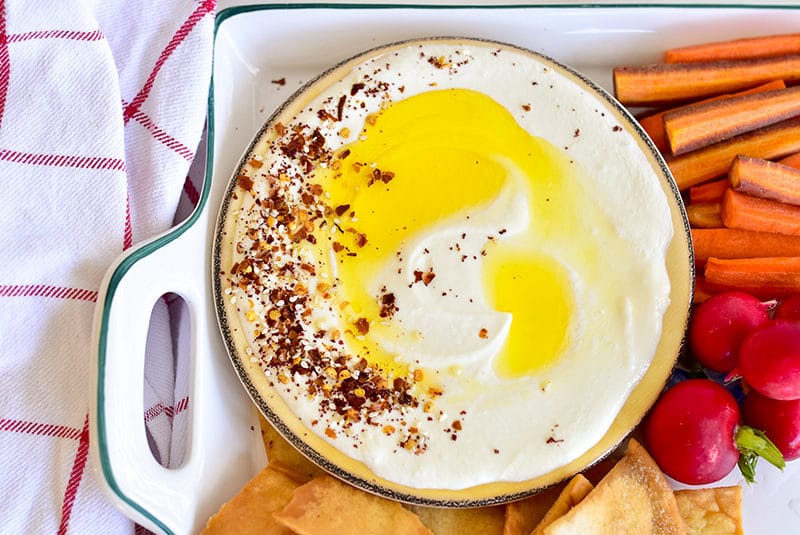 Garlicky Whipped Feta Dip
Two ingredients whip together with such ease here–and you'll be looking for tons of ways to use this incredibly delicious blend of feta and garlic. I like to use a microplane grater for an easy and very finely minced garlic. The texture of this dip depends on the feta you use; some brands are wetter than others. If your feta is dry, it will crumble in the first minute or so in the processor. If the feta doesn't smooth out on its own, add some olive oil and/or plain yogurt to get to a soft, smooth consistency. If your feta is wet, take care not to over-whip, as it will start to liquify. The whipped feta may firm up in the refrigerator, so leave it out at room temperature for a good hour before using. Feta typically is sold in 7- or 8 oz. slabs; either works fine here. This recipe scales up like a dream.
Ingredients
For the whipped feta:
7 oz.

slab of feta cheese, sheep's milk if possible, drained

1

small

clove garlic, minced
For the topping:
1/4

teaspoon

sumac

1/4

teaspoon

toasted sesame seeds

1/4

teaspoon

red pepper flakes
Instructions
In a small food processor or blender, crumble the feta and add the garlic. Pulse until the feta is fairly smooth, but not liquified, stopping and scraping down the sides of the bowl as you go.

In a small bowl, combine the sumac, sesame seeds, and red pepper flakes.

Spoon the whipped feta onto a small bowl or plate. Swirl the top. Drizzle with olive oil, then top decoratively with the spice blend. Serve immediately.
Nutrition information is automatically calculated, so should only be used as an approximation.
Like this recipe? Leave a comment below!
(Visited 7,235 times, 1 visits today)