Shakshuka with Avocado, Labneh, and Za'atar
Feb 22, 2018, Updated May 02, 2023
Shakshuka, the Middle Eastern dish of eggs poached in tomatoes, is traditionally spicy with harissa (hot red pepper paste). Many recipes add vegetables to the initial onion saute, like red bell pepper or eggplant. My shakshuka is finished with avocado, labneh and za'atar. We eat shakshuka for dinner but it's a great breakfast too!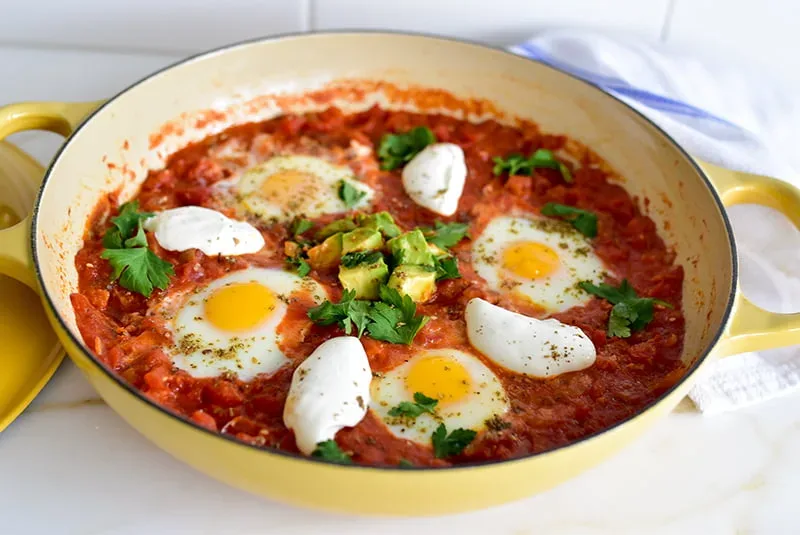 We like to tease my mom about the schedule she kept for meals with my dad back in the day. He was an early guy; he woke up very early, spent his day practicing law and community service pursuits, and counted on dinner at home with the family at 5:00 p.m. Very few exceptions.
Mom, we've discovered in the near 20 years since Dad's been gone, likes to take her dinner later in the evening. It was not news that she is a night owl; her own gentle father was a died-in-the-wool night owl, running his hotel into the wee hours and coming home to his kids, who were often waiting up for him. The fact that he have fresh donuts in hand from the bakery near the hotel was no small incentive for his kids.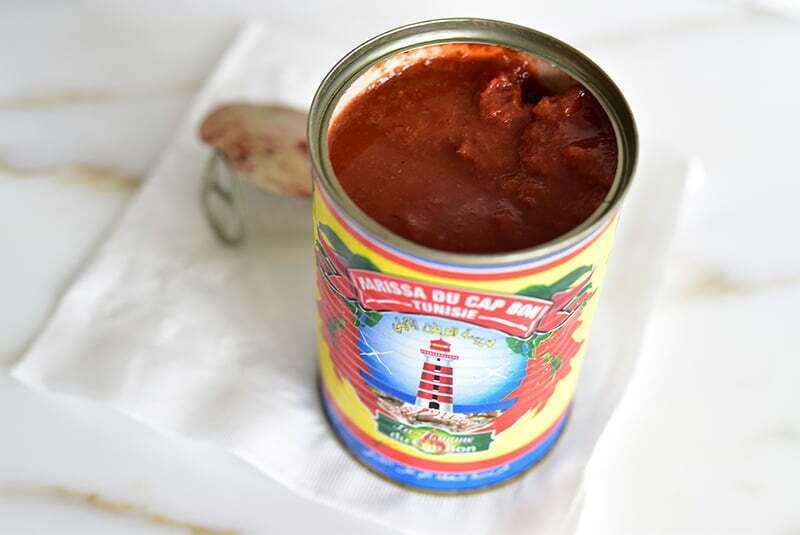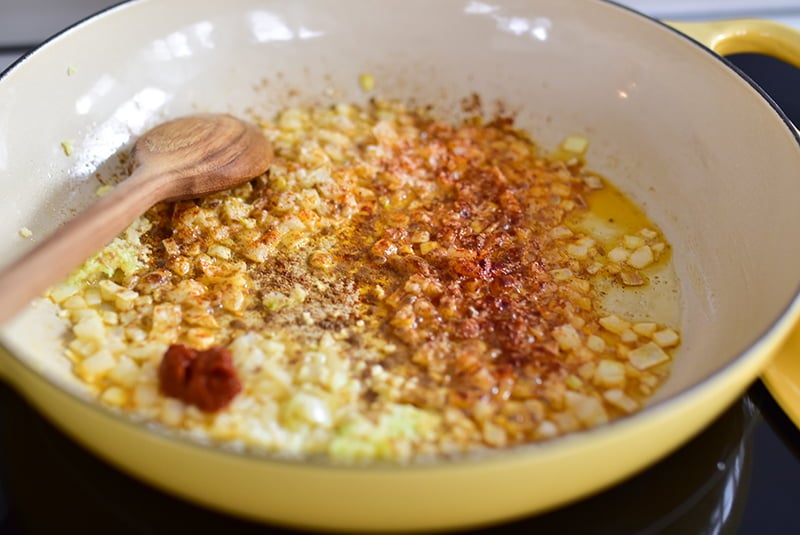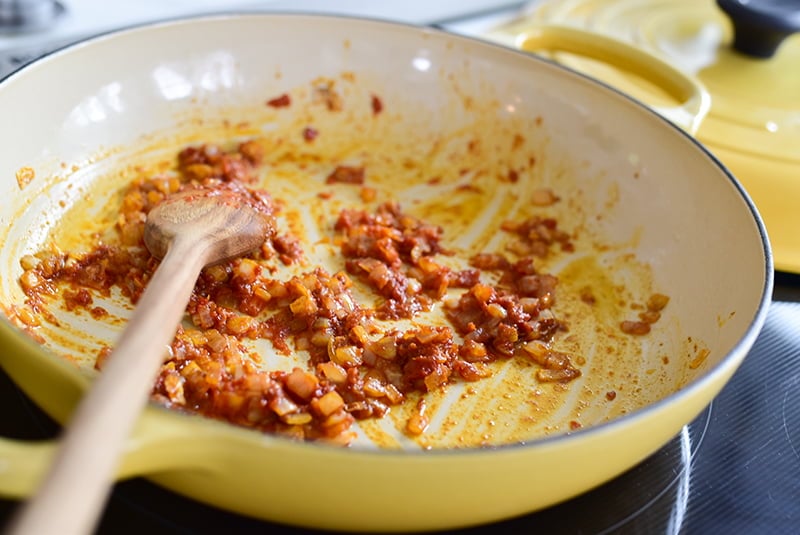 But my mother faithfully made the 5:00 dinner schedule for my dad and her five kids, like multitudes of other women of her era. Even though, as she likes to say, "5:00 sure did come up fast" in the afternoons. I remember my friend Birdman, who I spent a lot of time laughing hard with in grad school, joked about how his own mom's early evening practices, circa mid-1960s. When she heard his dad pull into the garage, she would fly into the kitchen, where dinner was not on. No matter what she had planned for dinner, she'd rev up a frying pan with a little butter and start sautéing an onion. Bird laughed like crazy about how his dad would walk in and say "smells SO good in here" as his mom made out like dinner was all set . . . .
Enter shakshuka, whose qualities our home-cook moms would have loved. There are countless reasons to adore this Middle Eastern eggs-poached-in-tomatoes dish, which is said to have originated in Tunisia before taking off throughout the Levant. Shakshuka has been featured in most every Middle Eastern cookbook of recent publication, but it wasn't until I saw Molly Yeh do shakshuka so persuasively in her cookbook and on her blog (as in: here, here, here, here) that I felt like I'd missed out on a main food group.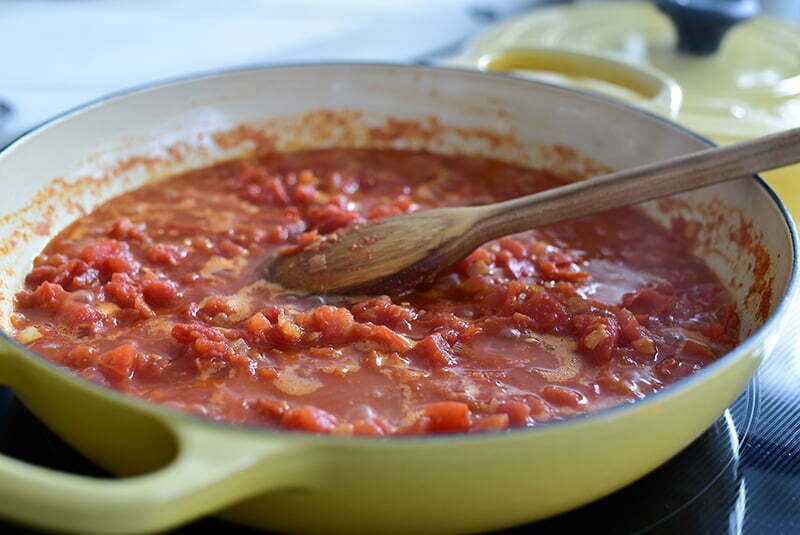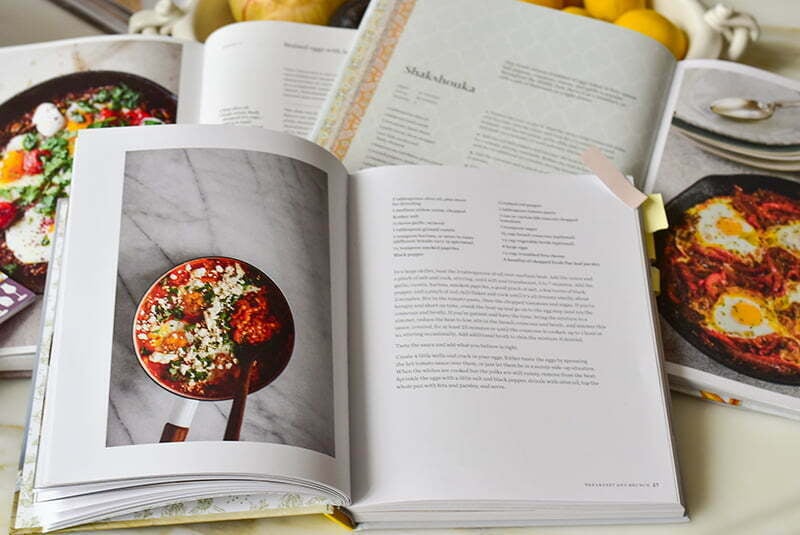 And promptly fell in quick-dinner/delicious-dinner love.
Dan loves shakshuka because it's incredibly savory, warming, and luscious while being healthy.
I love shakshuka because of all of that too, but also because it starts with that ultra-fragrant sauté of onion and garlic and spices. And no matter how low my larder may get, I always have canned tomatoes, eggs, onion and garlic. The rest of the shakshuka ingredients are icing on the cake, and so easily varied. You can use whatever bits of garnishes you may have on hand to change it up. I always have labneh on hand, so I often top our shakshuka with creamy dollops.
My dad was very fond of eggs, and if the nutritional powers that be hadn't so far off on what made a healthy diet back then (they encouraged the low-fat, high-carb approach, which meant fewer eggs and more pasta), he would have thrived on a shakshuka dinner.
Pretty sure Mom would have thrived on it too, when she heard the clock strike 4:45.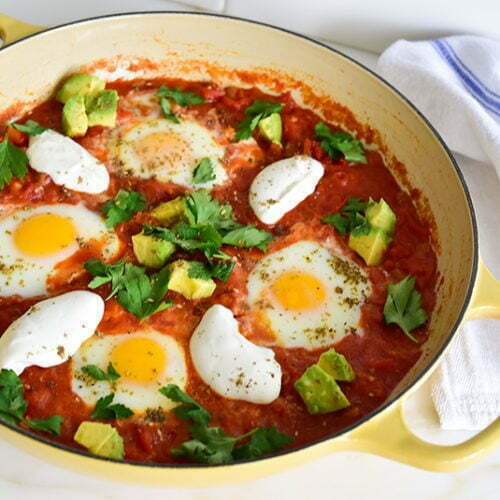 Shakshuka with Avocado, Labneh, and Za'atar
Once you start making shakshuka, you'll see how adaptable it is to whatever garnishes you have on hand. I love to use labneh because it's always at the ready in my refrigerator, but feta cheese and olives also make it great. Even with no garnishes at all, shakshuka saves the day. My thanks to Molly Yeh for teaching me all things shakshuka.
Ingredients
3

tablespoons

extra virgin olive oil

1

medium

yellow onion, diced

Few pinches kosher salt

1

tablespoon

harissa or pinch of red pepper flakes (optional)

1/2

teaspoon

ground coriander

1/2

teaspoon

paprika

1/2

teaspoon

granulated garlic powder

2

cloves

garlic, minced or grated

1

teaspoon

granulated sugar

28

oz.

canned petite diced tomatoes

4

eggs

1

avocado, diced

3/4

cup

labneh or Greek yogurt, whisked smooth

Big pinch

za'atar

Parsley, cilantro or mint leaves, to finish
Instructions
Heat the olive oil in a medium frying pan over medium heat. Add the onion and a pinch of salt, cooking until the onions are soft and translucent but not browned.

Stir in the harissa or red pepper flakes if using, coriander, paprika, garlic powder and fresh garlic, stirring just until fragrant, about a minute.

Add the tomatoes and sugar and cook until warmed through.

To poach the eggs, crack each one individually into a little bowl (easier to get the shell out if needed) and add them one at a time. I like to crack eggs on a paper towel, then slip them into the bowl, to keep from getting egg all over the counter.

Make a divot in the tomatoes with the back of a large spoon to make a spot for the egg, and pour the egg in from the bowl. Do this for each of the four eggs.

The eggs will cook through in the tomatoes with a sunny-side-up look (but the longer they're in there, the more cooked through the yolks will be). Or, put a lid on the pan and cook the eggs more swiftly to your desired doneness.

Before serving, top the shakshuka with diced avocado and dollops of labneh. Dust with za'atar and finish with fresh herbs. Scoop the two eggs with tomatoes into each of two bowls to serve.
Nutrition information is automatically calculated, so should only be used as an approximation.
Like this recipe? Leave a comment below!
(Visited 12,588 times, 3 visits today)