Fresh Mint Lemonade
Jul 13, 2017, Updated Jun 22, 2023
I love my Fresh Mint Lemonade recipe because the fresh mint flavor is infused into the lemon simple syrup, keeping the lemonade clean and beautiful (some recipes muddle or puree the mint into the lemonade). Make lots of the syrup with a double or triple batch and keep some in the refrigerator for homemade fresh mint lemonade on a whim all summer–a great way to put all of your fresh mint to delicious use! Also try this recipe for mint syrup drizzled on ripe melon, and this recipe for strawberry rose lemonade (the first post on this site!).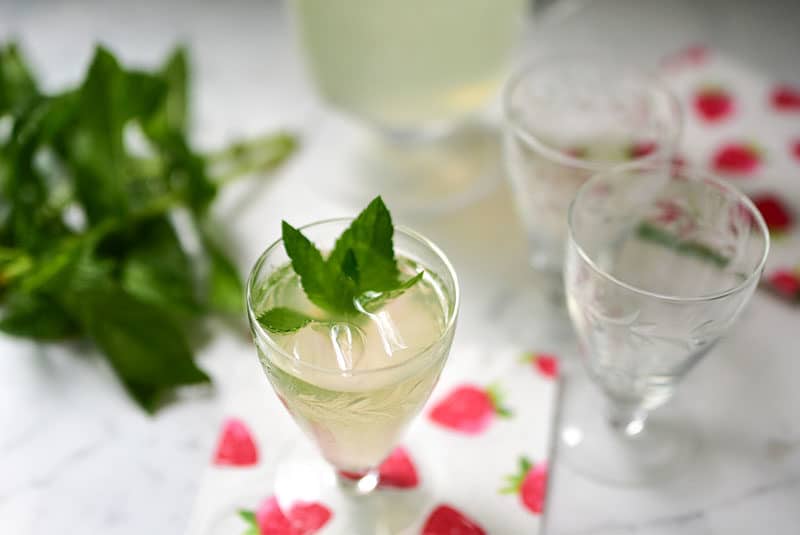 One of the many great things about having my nieces and nephews around for the better part of the summer (and still not long enough, ever) is that I get to learn so much from them. Projects non-stop, plus optimal iPhone usage tips. So much so that walking down the street I have to say: that's a project for when we're not walking down the street. One mom passerby overheard me and shouted: Amen. I'm using that line.
I really wanted to make the Tide/Elmer's glue slime recipe for you. Or the balloon projects: a homemade stress ball (balloon filled with flour), or chocolate cups dipped in sprinkles (balloons are dipped in melted chocolate, then in sprinkles/toasted coconut/nuts/etc., then frozen. Balloons are popped and removed from cups after freezing, of course, then chocolate cups filled with ice cream…).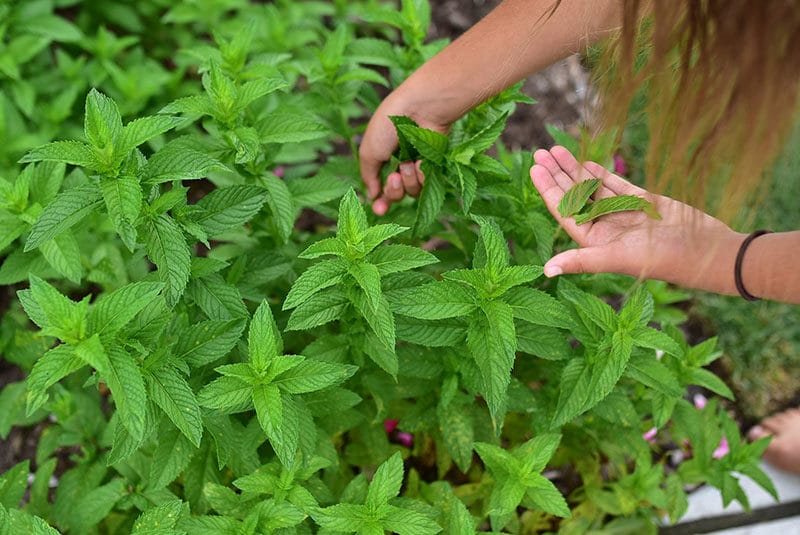 Instead, we landed on homemade lemonade for you. Victoria, 11, has a nifty technique she saw on YouTube of squeezing the lemons with a short set of tongs. It works really really well! I think we should write in to Cook's Illustrated and let them know for their handy readers' ideas section.
I suggested that the lemonade we make for you have something special going on in it. Like mint, fresh mint lemonade. I saw a lot of crinkled noses at that idea. So we made one batch plain and simple, and one with lots of fresh mint from the finally-fierce mint garden here (yes, it's taking over. I'm thrilled).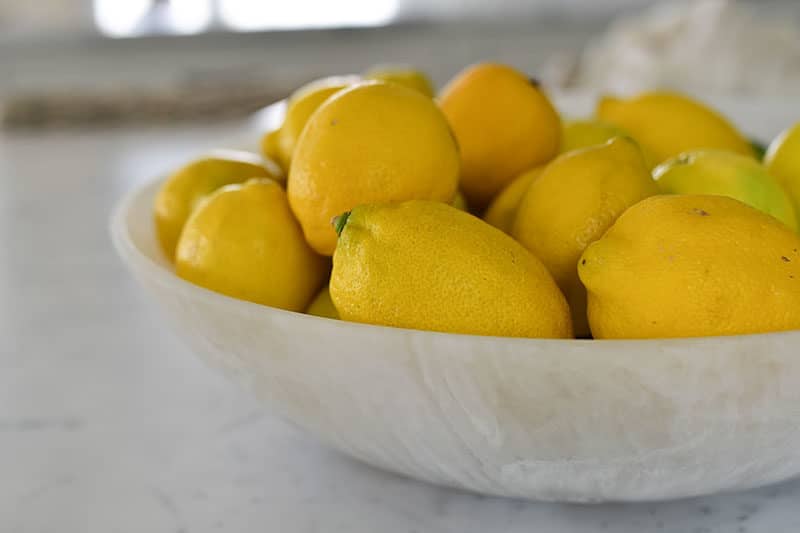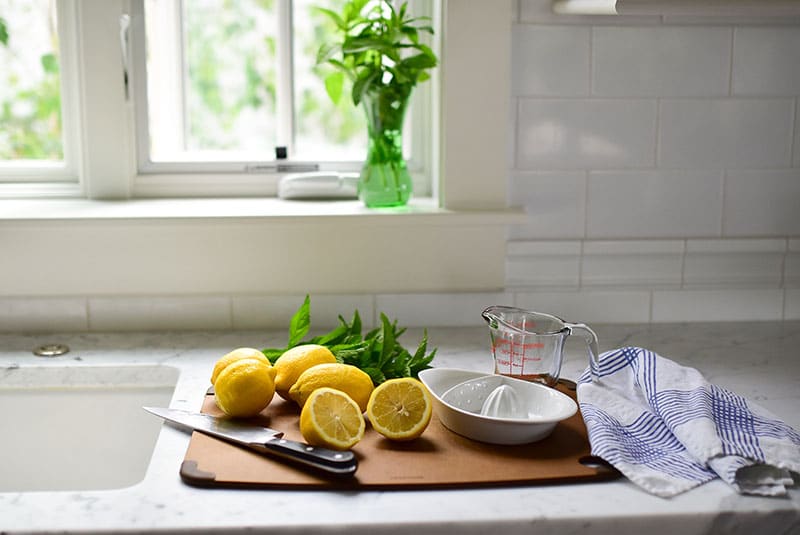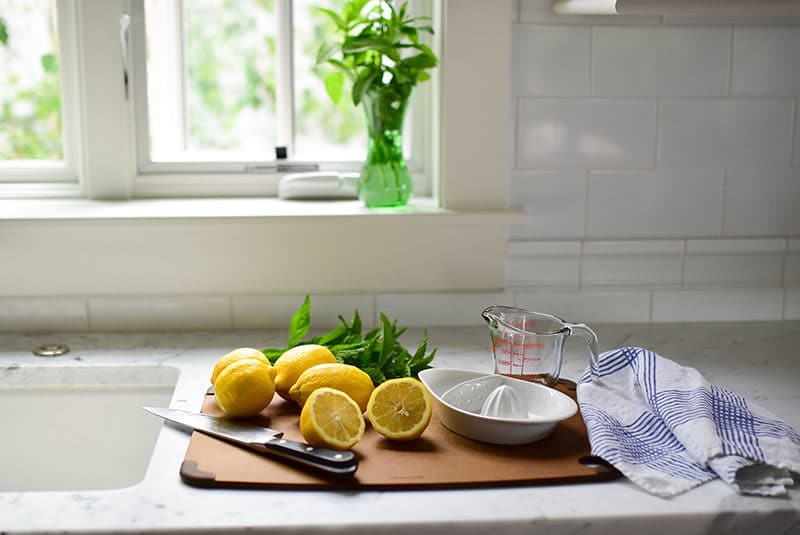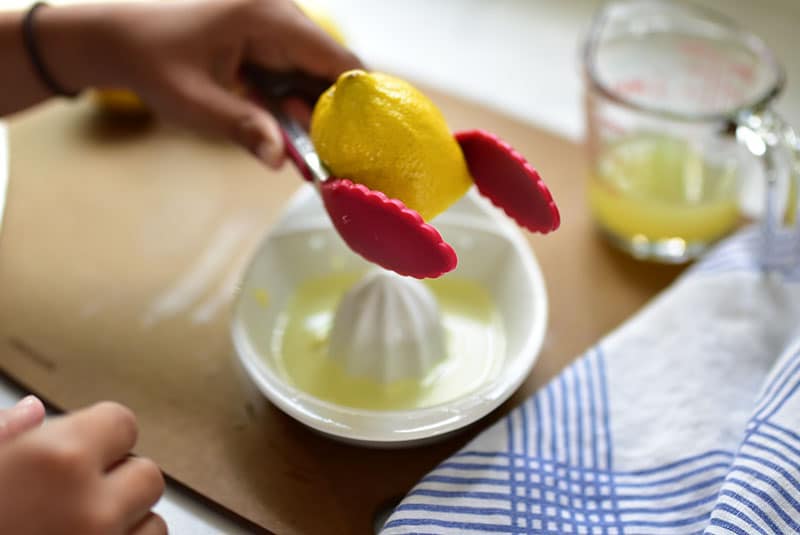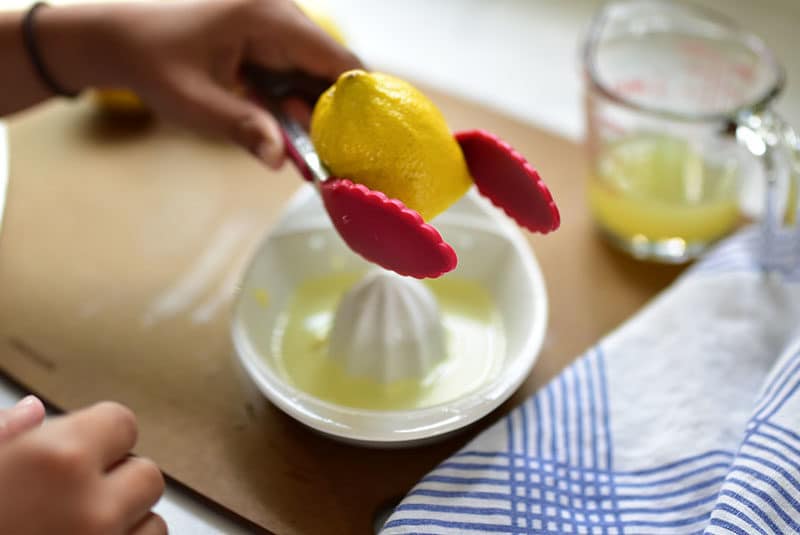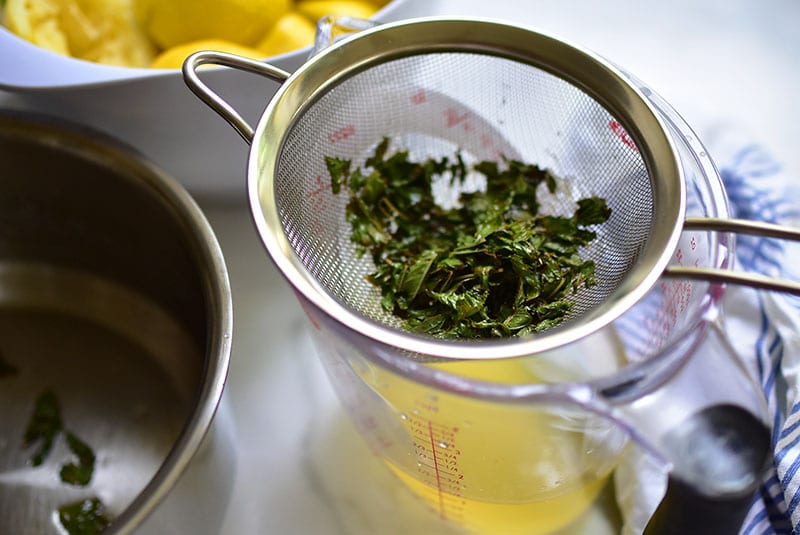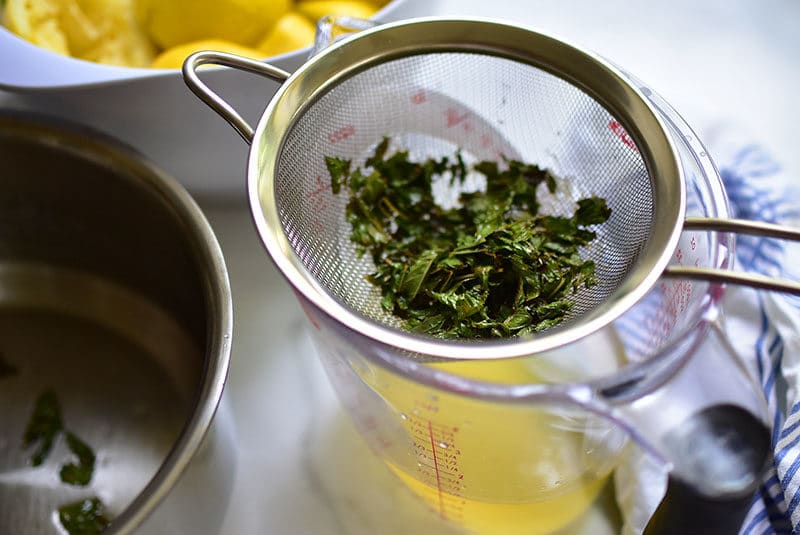 The fresh mint lemonade tasted so darn fabulous, it actually changed some minds, which is good because no Lebanese kid in my neck of the woods is going to dis the mint, the na'na.
Mint is in our Lebanese DNA. And wouldn't you know, everyone got their hands into our fresh mint lemonade-making, and we pulled off our task lickity split.
We needed to move on to other projects, like hair braiding in summer styles and other important stuff like that.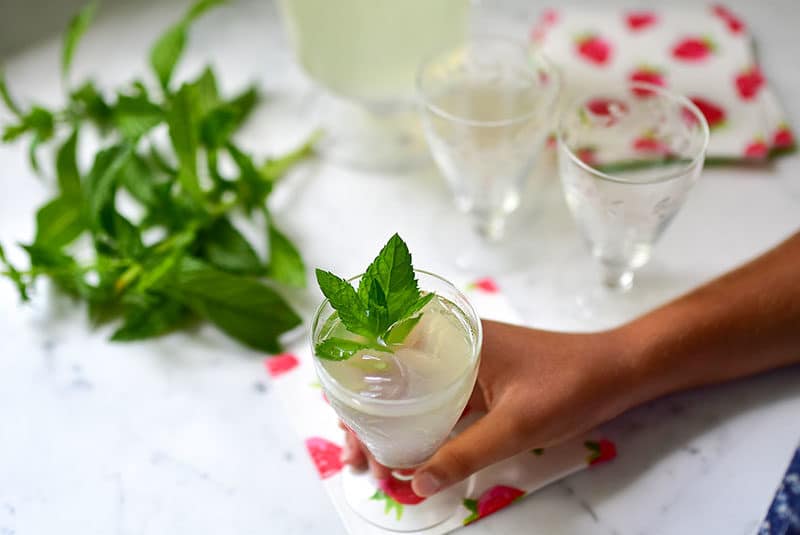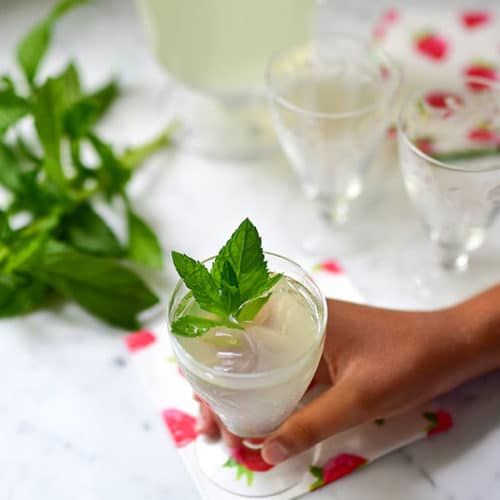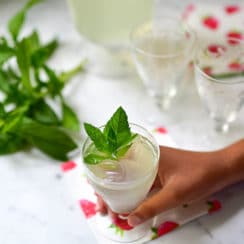 Fresh Mint Lemonade
The simple syrup base is just a way of dissolving the sugar, which won't dissolve well in cold water. You can easily multiply the recipe for bigger batches of lemonade (highly recommended!). Keep any extra simple syrup on hand in a jar in the refrigerator for homemade lemonade on-demand!

Ingredients
1 1/2

cups

granulated sugar

4 3/4

cups

water, divided

1

cup

freshly squeezed lemon juice (about 5 lemons)

20-30

fresh mint leaves, torn

6

small

mint sprigs, for garnish

Lots of ice
Instructions
Combine the sugar and 3/4 cups of the water in a medium saucepan and bring to a boil over medium-high heat. Once the liquid reaches a boil, reduce the heat and simmer for about 5 minutes. Remove from heat and add the lemon juice and fresh mint. Give the syrup a quick stir and set aside to steep and cool for at least 30 minutes.

Strain the syrup into a bowl, measuring cup or jar and discard the mint.

In a large pitcher, combine the syrup with 4 cups of cold water and plenty of ice. Serve in iced glasses with sprigs of mint.
Nutrition information is automatically calculated, so should only be used as an approximation.
Like this recipe? Leave a comment below!
(Visited 3,805 times, 1 visits today)