Michigan's Smoked Whitefish Dip Recipe
Jun 13, 2014, Updated Aug 31, 2023
Michigan's smoked whitefish dip is such a delicious tradition! Try my easy, best-in-class recipe with just four ingredients that include labneh.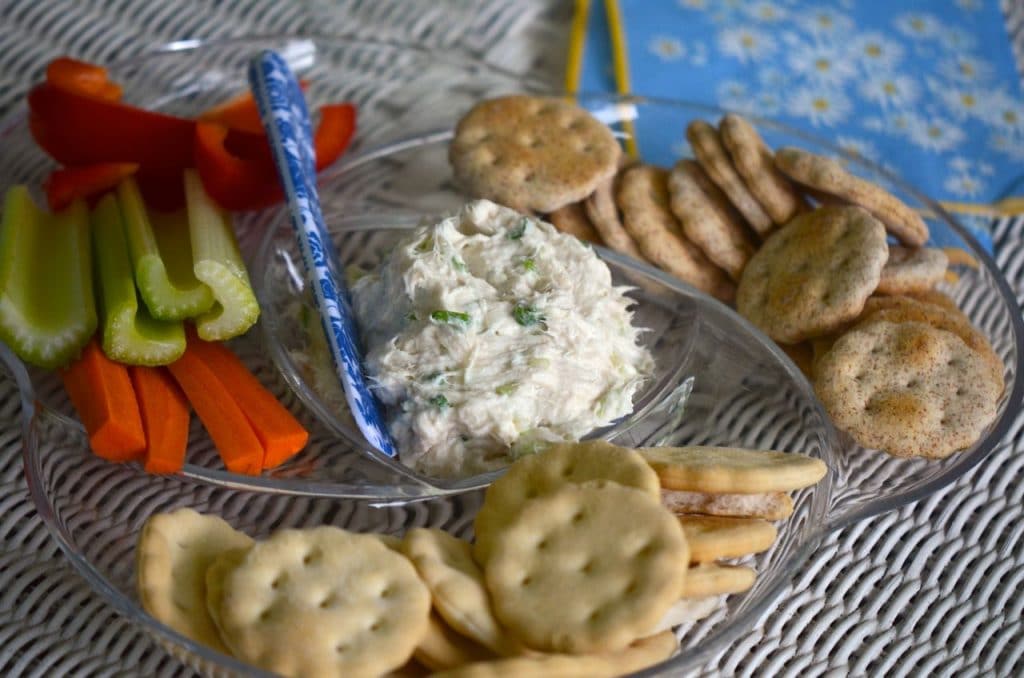 Everyone has their own take on whitefish dip. It's like Lebanese seven-spice mix: which seven depends on who is doing the mixing, but the mix is happening, everywhere you go there. And for the record, it's not always seven. I grew up on three (salt+pepper+cinnamon).
Here in Michigan, where whitefish dinners reign supreme (and lunches too–I ate the finest whitefish sandwich of my life at American Spoon's Gelato Café recently in Petoskey–God bless them), we do find lots of other ways to eat the abundance of the mild, tender fish that comes from our cold, generous waters.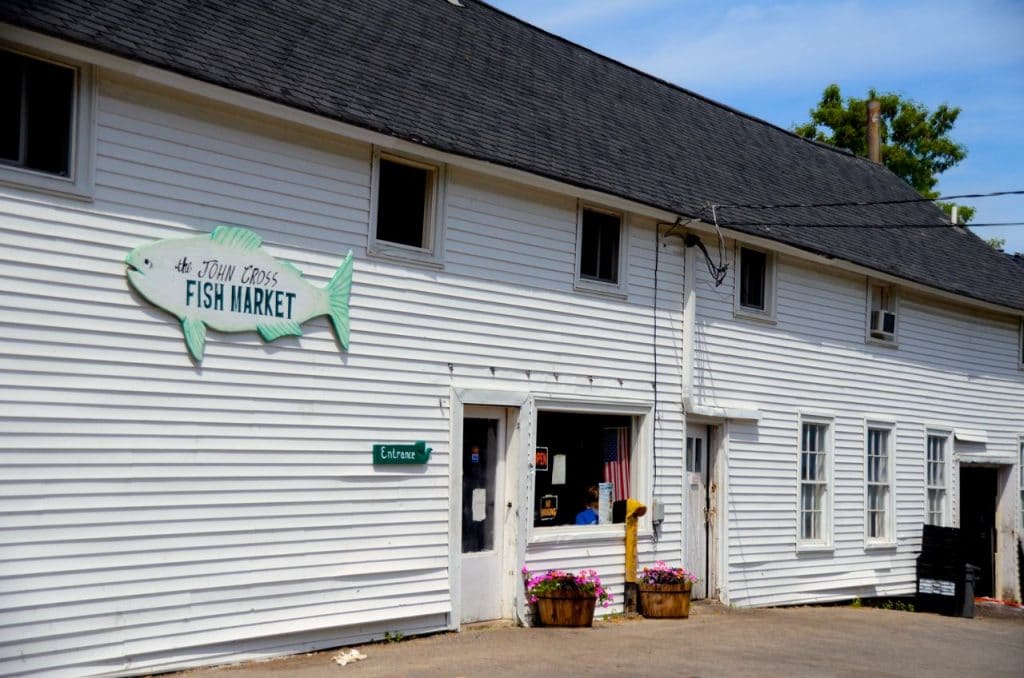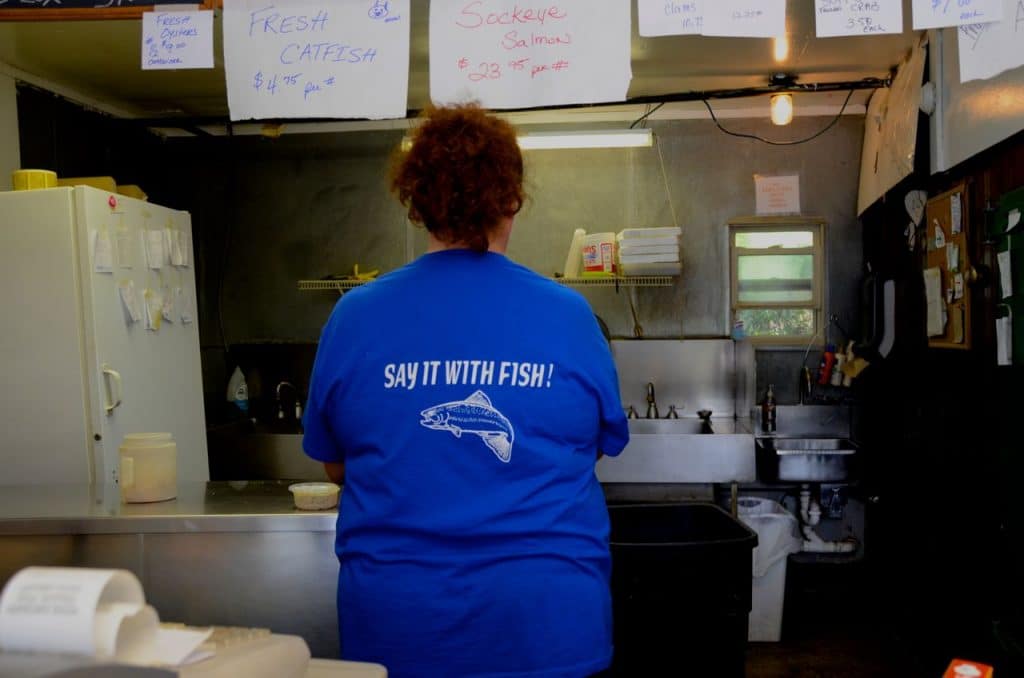 Whitefish takes to smoking like a boat to water. Like all of the best flavors of summer that come from smoke, from char, smoked whitefish tastes deeply of the outdoors, of both lake and bonfire, an ironic synthesis. Not too many smoke their own fish at home, far as I can tell. I like to think I would if I could stand the steady scent of the smoke. The one project in culinary school that left me intrigued yet somewhat woozy was hot and cold smoking. I tended the wood and the fire and the meats and fish, and by the time we were through, I was through too, so smoked out I vowed I would never eat a smoked anything ever again.
A little time and distance got me back on track, at least enough to embrace smoked whitefish when I headed back to Michigan. Recently my mom and I took a drive over to Charlevoix to watch the whitefish gurus in action at John Cross Fish Market. The fourth-generation, family-owned business is the whitefish heartbeat of the region, supplying pretty much every store and restaurant with its fish, both fresh and smoked.

When we stopped in unannounced the other day, Kellie Cross Sutherland took us in as though she'd been waiting for just such a visit all morning long. That's the Up North way. The fishery handles a ton of fish every day, turning out filets and smoked whole and hunked whitefish, along with their own smoke whitefish pepper sausage, so delicious, and their family-recipe pate or dip.
The pate and dip monikers are interchangeable. As far as I can tell they end up being the same thing—smoked fish with some sort of creamy binder along with spices and whatnot—call it what you will. I call mine dip because I'm such a huge fan of liver pate that anything else just feels like a fake-out to me. It's like hummus with no chickpeas. NoCanDo.
I didn't dare ask what was in the John Cross dip, knowing how protected, how proprietary whitefish dips are in this neck of the woods—every grocery store and restaurant in these parts offers its own special recipe, and puts a pretty price tag on it. And that's okay, because like every proud cook, I like my own the best, by a lot, of any whitefish dip I've tasted (I know, kitchen arrogance is not pretty). We're talking cream cheese, we're talking labneh. See?
But Kellie did tell me everything you'd want to know about the process of preparing the fish, which was made that much more real as I stood in a pool of fish guts (next time I won't wear flip-flops): the fishing in waters all over the place here, the scaling and heading, dressing, fileting, pin-boning, and finally brining before smoking over a maple wood fire.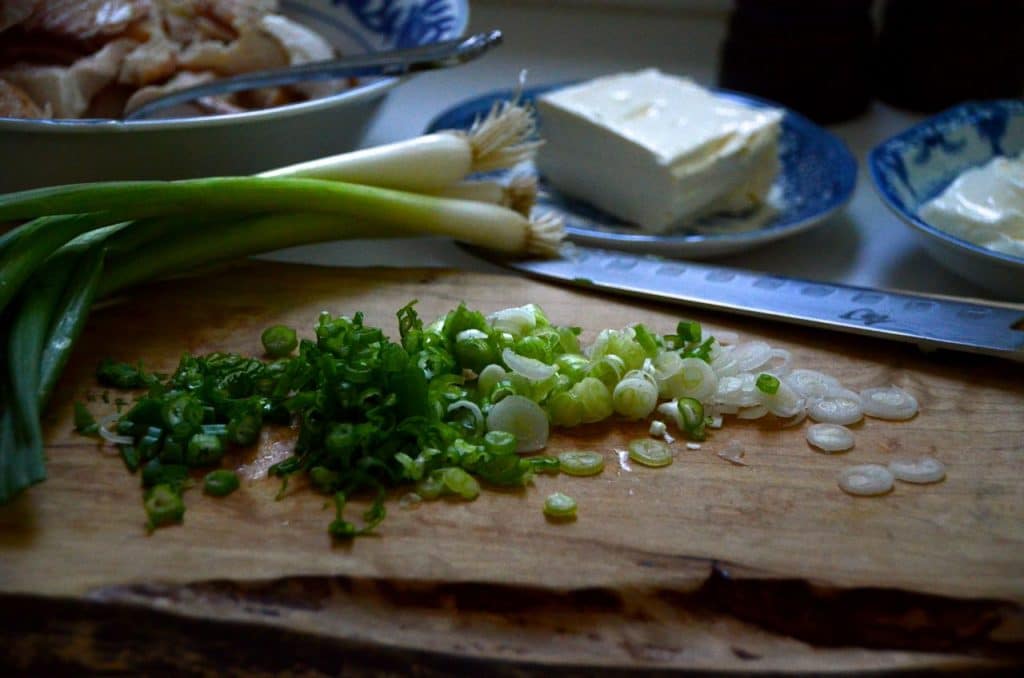 Our porch time is getting into full swing up north now, which is just the place for lemonade and cocktails, Michigan's ubiquitous smoked whitefish dip with vegetables, Neva Betta crackers, and happy summer-talk that every year feels as though it's really never been better.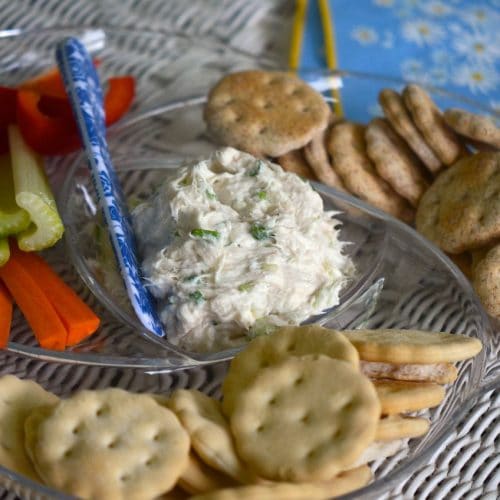 Smoked Whitefish Dip Recipe
Michigan's smoked whitefish dip is such a delicious tradition! My easy, best-in-class recipe that includes labneh.
Ingredients
2

cups

smoked whitefish meat (from one large hunk)

3

ounces

cream cheese (not spread)

1 1/2

cups

labneh or Greek yogurt

2

scallions, white and green parts, thinly sliced

1/4

teaspoon

kosher salt
Instructions
Remove the skin from the fish and flake the meat into small shreds using your fingers and a fork, taking care to remove any pin bones and tough edges. Flaking the fish finely is key, so take your time.

In a medium bowl, stir the cream cheese until it is smooth. Add the labneh and stir until the mixture is smooth, using a whisk if needed. Stir in the smoked whitefish and scallions, taste, and season with a pinch of salt. Serve the dip with vegetables and crackers.
Nutrition information is automatically calculated, so should only be used as an approximation.
Like this recipe? Leave a comment below!
(Visited 42,899 times, 1 visits today)