How to make lavender sugar
Jul 17, 2013, Updated Jan 02, 2015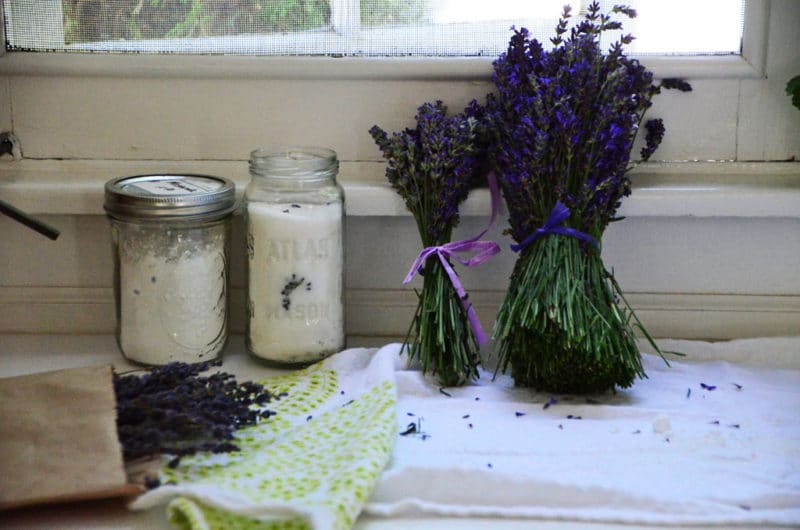 There's something so regal, so stand-up-tall about flower sugars, lavender in particular. Purple is of course the most royal of all royal colors. With the new heir to the throne about to come on the scene, I thought of that baby more than once with all of the lavender around here.
It's not just the purple and the perfectly long and elegant lavender stems that give the sugar so much flair. It's the sugar itself, powdery or granulated, organic or muscovado or turbinado—it's all so crystalline, and even though my mind wants to veer toward snowy with it, I refuse to allow that. Instead I think sand, white sands and beaches and the scent of lavender on the farm where Mom and I picked our bunches, and here on the counter as it rests under the kitchen window now.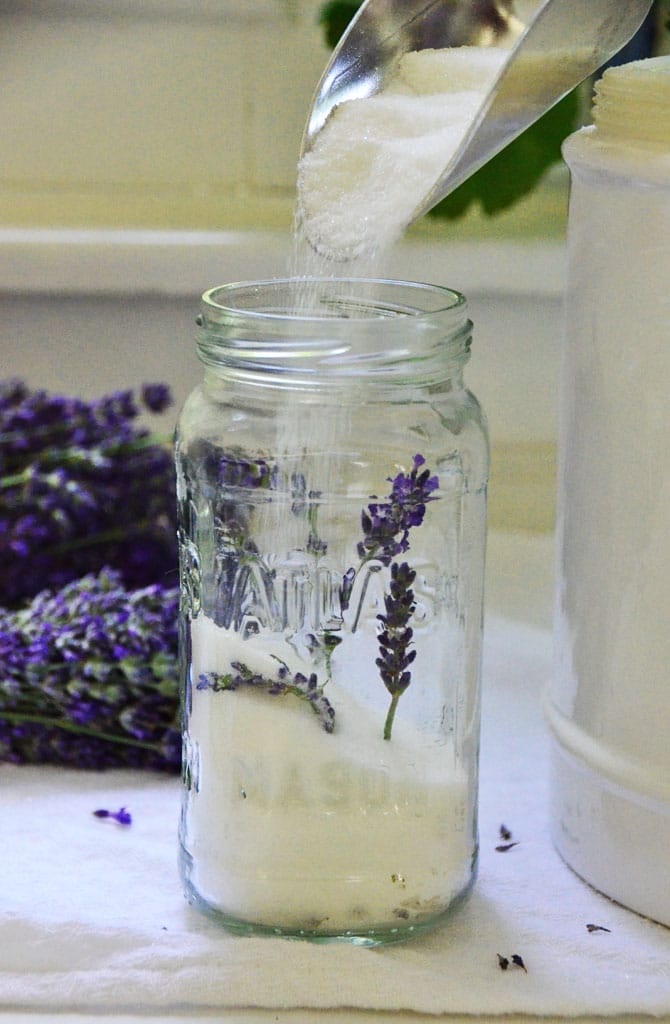 Why do you want to make lavender sugar? It's a great way to impart a subtle floral lavender flavor in recipes like the one we're baking this week (you'll need a cup or so of both granulated and powdered lavender sugar). Use lavender sugar in teas, sprinkled over fruit, mixed into muffin or cake batter, or pressed into sugar cookies.
Even whip lavender sugar into whipped cream or butter and spoon it onto whatever your heart desires.
To make lavender sugar, use your favorite sugar with fresh or dried culinary lavender; for powdered sugar, dried lavender works best to prevent moisture and clumping. Be sure the lavender is one of the edible lavenda angustifolia, such as Munstead, Hidcote, and Royal Velvet (mine is Munstead). If not, the flavor will be too strong and camphorous and it will not taste good. Dried lavender is much stronger than fresh, so use less, about 1/3 the amount of dried.
Lavender Sugar
1 tablespoon fresh lavender buds (on the stem or off) to 1 cup sugar
or
1 teaspoon dried lavender buds to 1 cup sugar
In a clean glass jar, layer the lavender with the sugar. Close the lid and let the sugar rest for a day before using. The sugar will keep for six months or longer. Shake the jar up now and then to distribute the lavender oils in the sugar.
How fragrant. How pretty. How delicious.
(Visited 33,636 times, 2 visits today)