Brussels Sprouts with Dates and Walnuts. And a full report.
May 13, 2016, Updated May 01, 2023
Brussels sprouts with dates and walnuts are so savory and a perfect balance of flavors. We eat this when we want to dress up dinner and share something special at the table.

I want a full report.
That was one of my dad's favorite lines. He said it whenever one of his family was off to do something fun and interesting, or something challenging, or something simply…away from him.
He was pretty much of a home body, or more accurately, a home-town body. Travel wasn't high on his list of comfortable things to do, and he tried to get anyone going anywhere to reconsider if at all possible. I remember one business trip I took to Brazil was particularly agitating for him. He looked me dead in the eye and suggested I had volunteered for the trip and nobody really needed me to go. Just tell them it's off, he said.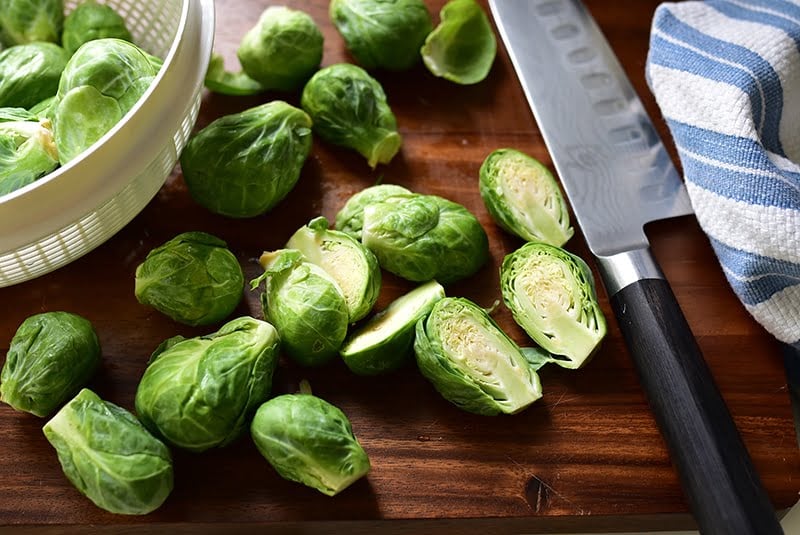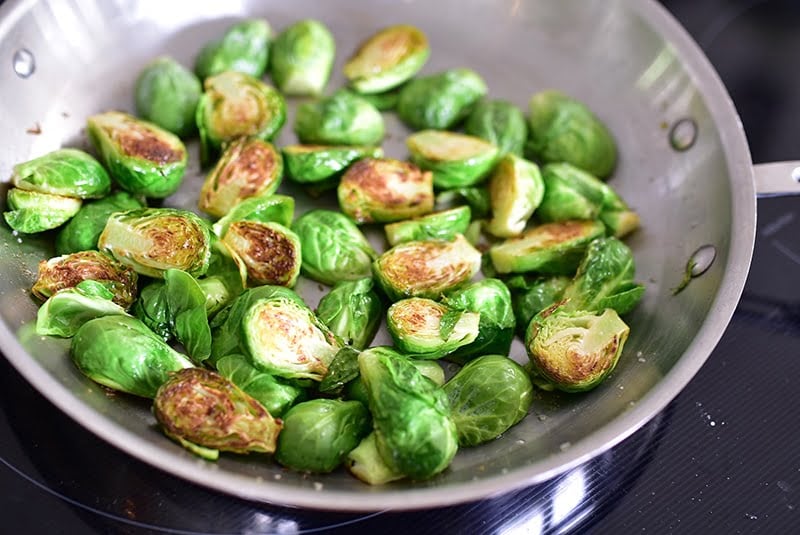 And since he couldn't get this or many many other trips cancelled, his parting words included (but of course were far from limited to): I want a full report.
The full report looms large in my own mind anymore, and I think it, if not say it, pretty much daily. When Dan heads out the door for work and we're in the middle of a conversation about one thing or another, he knows it's coming: I want a full report. As my sister bounces from here to there and everywhere, she gets a full report request as often as she asks for it herself.
It comes to mind often when I think of you, dear readers. That's because there are so many full reports I want to receive from you and to share myself, so many places I've been for our beloved Lebanese cuisine, and in the end, so little time to make a detailed report.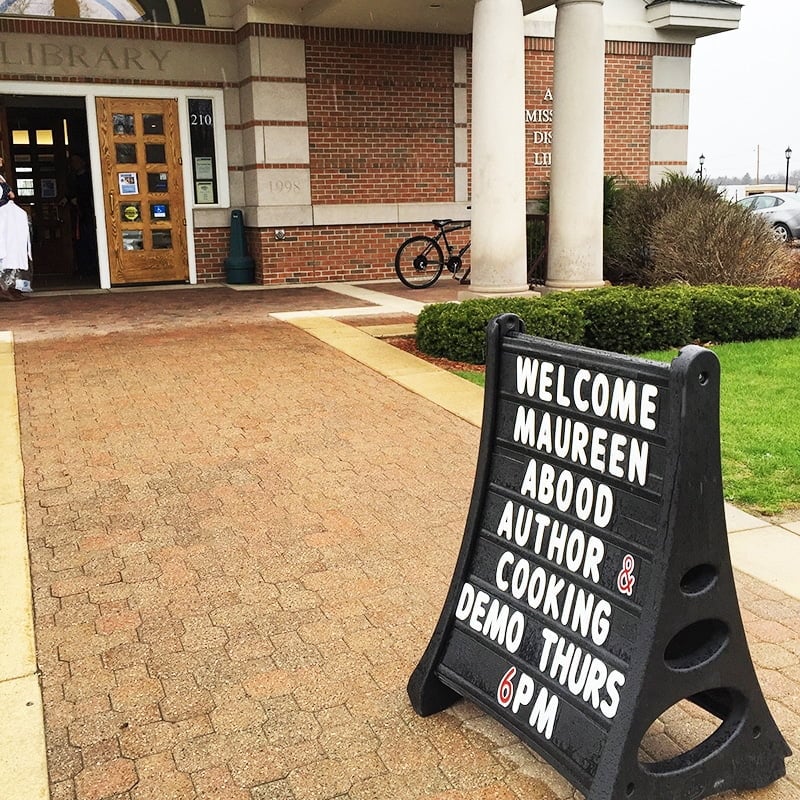 There have been Michigan library visits, in celebration of the #Rosewaterbook being named a Michigan Notable Book of the Year (yes!). I've been out to small towns with a big turnout for Lebanese cooking—that's so heartening, to arrive after a long drive to a big crowd of kind, interested people. Also our state has it right: even a small lakeside town with not a lot of what you would call exciting architecture presents its populace with a beautiful new library, center of town (love you, Lake City!).
There have been classes, sold out fast!, in places like Zingerman's BAKE! in Ann Arbor and upcoming at Stonewall Kitchen in Maine. Thank you for coming and thanks to them for having me! There will be more, I promise—from classes to full reports.
There was also a big visit for Lebanese cuisine and the #Rosewaterbook in California. The DAOU brothers invited me there for a union of their world-class wine with Lebanese cuisine.
The DAOU family is from Lebanon, then in one of the many harrowing events of the civil war, they left for France. From there they came to California, all along doing things the Lebanese way: as successful entrepreneurs working together with family at the forefront.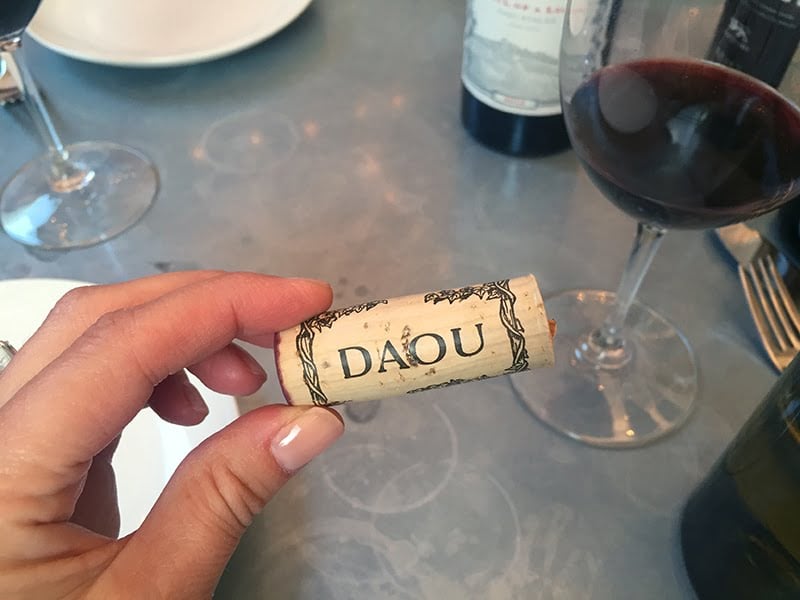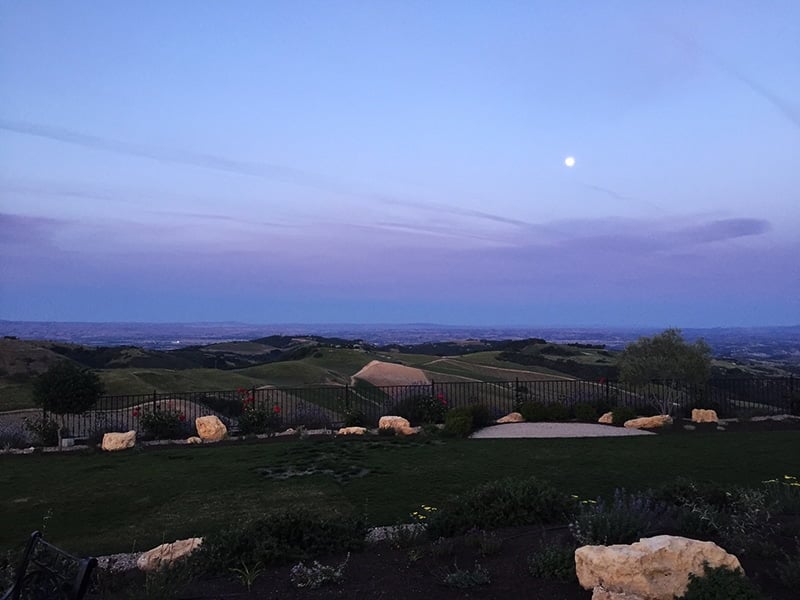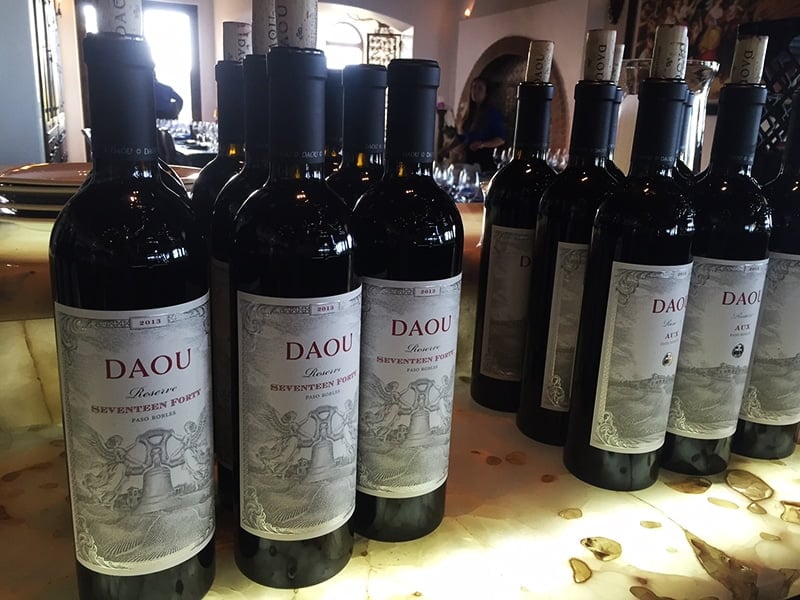 You can taste the family spirit, the passion, in their spectacular cabernet and all of the wines, each one named for one of their family members (Soul of a Lion is named for their babba, of course). When we met the first evening for dinner at Thomas Hill Organics in Paso Robles, Georges Daou gave us a line-up of the restaurant's specialties with Lebanese flair, including sauteed brussels sprouts with dates and walnuts. Such a Lebanese taste, along with olive oil cake and sesame brittle for dessert.
Georges looked at me again and again in disbelief, because he couldn't get over how much he thought I looked like their sister, who passed away too young not long ago. I felt I was there to give them a hug from her.
Okay, this may not be the kind of full full report Dad taught me to give, but rather a snippet, a postcard, from here and there. I think he'd say that the brussels sprouts recipe is good enough to make up for any other missing details, especially if I'd just stay home and not go anywhere now for a good long while.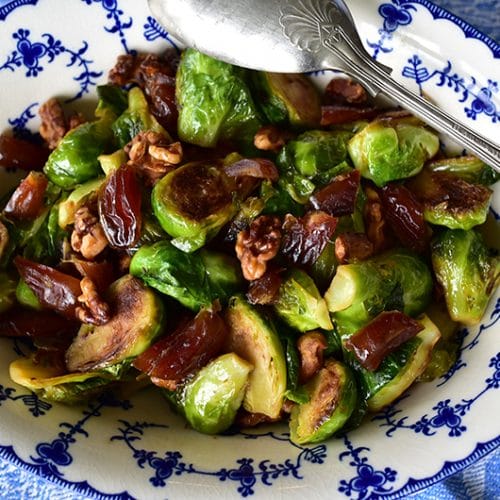 Sauteed Brussels Sprouts with Dates and Walnuts
Just a winning combination of flavors that make a great side dish.

Ingredients
16

oz.

brussels sprouts

1

tablespoon

salted butter

1

tablespoon

extra virgin olive oil

Kosher salt and pepper to taste

1/4

cup

dry white wine (or substitute lemon juice)

1/2

cup

chicken stock

1/3

cup

walnuts, lightly toasted and coarsely chopped
Instructions
Trim and halve the brussels sprouts. Remove the pits and halve the dates.

In a large saute pan over medium heat, melt the butter with the olive oil. Add the brussels sprouts cut-side down, and season lightly with salt and pepper. Cook until the brussels sprouts are golden brown, adding more olive oil if the pan gets too dry. Stir the brussels sprouts and add the wine or lemon juice to deglaze the pan for about 2 minutes. Add the chicken stock and cook at medium high heat, stirring occasionally until the brussels sprouts are tender. Taste and season with salt and pepper to taste.

In a serving bowl, combine the brussels sprouts with the dates and walnuts. Serve immediately.
Nutrition information is automatically calculated, so should only be used as an approximation.
Like this recipe? Leave a comment below!
Save
(Visited 9,141 times, 1 visits today)