Pre-Peeled Chickpeas. A homemade hummus game-changer.
Oct 01, 2013, Updated Jan 04, 2023
The first time I went to the Symposium for Professional Food Writers at the Greenbrier, I walked into the grand dining room (think of the biggest chandelier you've ever seen, in green and black crystal) on the first night for dinner. The hostess took us, each one as we arrived, to the round tables of writers and an empty chair next to someone. Before I even took my seat I was saying hello to Sofia, an adorable, bright, funny and fun writer from New York.
Next thing you know, a lot of years (nine) have passed and thanks to all things Internet—we've still got it.
It was Sofia who ever so casually posted on Facebook about the peeled chickpeas she's been using to make her hummus. I fell out of my chair directly to my knees, said a prayer of thanksgiving for Sofia and her brilliant mind, and started on the hunt.
Why? Perhaps you are like one of the people who has not yet encountered the thrill of the peeled chickpea for your homemade hummus (and homemade is best!). Who cares about peeled chickpeas? Clearly you have not (yet) tasted the stop-dead-in-your-tracks difference that is hummus made with peeled chickpeas.
Your hummus game–and I know you have one–has just changed, and I mean big, my friends.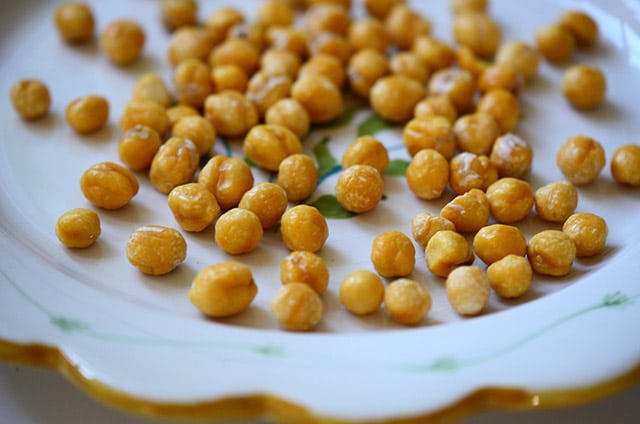 The best hummus you can eat is, according to me and many others, ultra-smooth. For a long time I thought it must be the machinery the big companies use to get their hummus so perfectly smooth. I made a decent attempt at adding laban, yogurt, to my hummus to give it better texture. Then it became clear this was about the skins, which never puree fully, making the hummus coarser. Which some like, and to you I say: we better head to therapy together, because I don't understand you.
The skins also impart a flavor, a hint of undesirable bitterness, that is far, far inferior to the addictive flavor of hummus made without skins.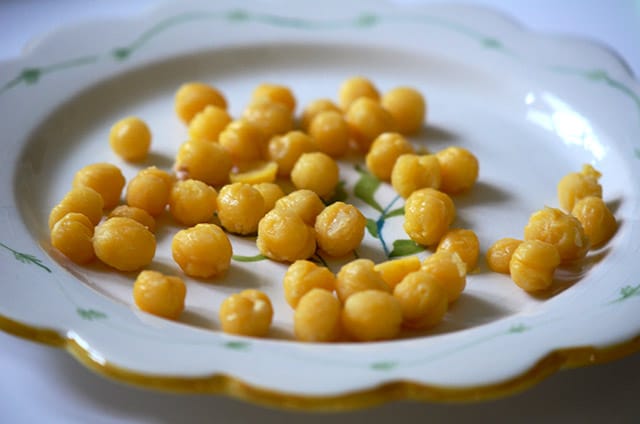 The quest to figure out how to best loosen the skins from chickpeas is monumental. There's this thread, this post and tons more like it. Because who wants to spend all that time standing at the sink popping the skins off of a ridiculously small amount of chickpeas? And who, really, is going to do it? Nobody but some poor lost souls like me.
Which is why I'm  so excited to share the holiest of Holy Grail, my own brand of dried peeled chickpeas. Here's my gift to you today:
Buy them here.
The peeled garbanzos cook up in lots of water, big pot, in about 90 minutes. Bring to a boil, then reduce to a healthy simmer (uncovered). Keep checking and tasting as you go. Soft, creamy to the bite, with just a whisper of resistance, and they are done. Strain and you can reserve the cooking liquid for your hummus (it needs to be chilled). Now you're ready to make your homemade hummus into the finest delight of your table. I can't wait! I'm so happy for all of us!
(Visited 25,122 times, 1 visits today)