Best Lebanese Fatayer Recipes
Feb 15, 2022, Updated May 09, 2023
Here are my best Lebanese fatayer recipes so you can bake and enjoy this special tradition. Lebanese fatayer (fuh-TIE-uh) are savory little hand pies with delectable fillings. Fatayer are found in bakeries everywhere in Lebanon and in Lebanese bakeries in our communities around the U.S.
Growing up, my mother and grandmothers used various techniques to bake their fatayer, the little Lebanese hand pies everyone–and I mean ALL!– goes crazy for. They used including frozen Rhodes dough balls for quick-fatayer. Those become puffier than we'd like–fatayer is not meant to be bread-y, but they were still soooo delicious out of the oven.
Enjoy fatayer as an appetizer (make them smaller!), as part of a meal, or a light meal with a salad.
Here are my best recipes for fatayer, making the process simple and fun!
The Secrets to Perfect Fatayer Dough
Click here for the tips, tricks, and dough recipe we need to make fatayer that stays closed and has a delicate texture.
How to Shape Fatayer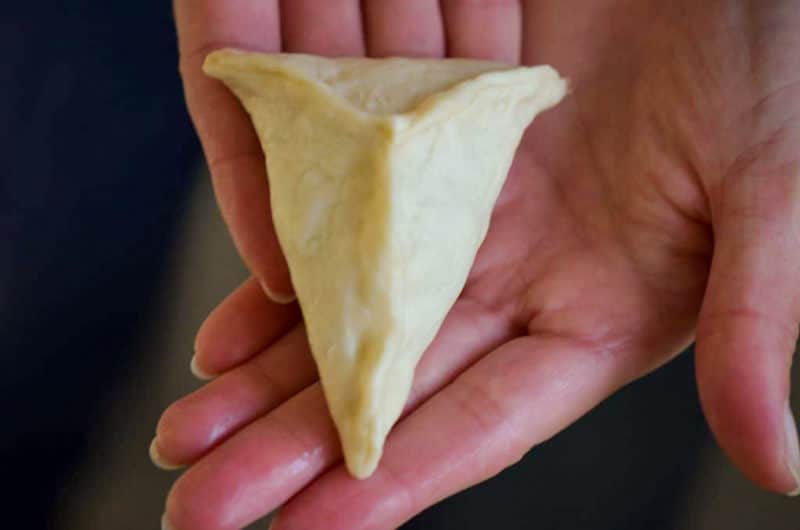 We've got this! Fatayer that stays closed and beautiful through baking. Read more here.
Lebanese Spinach Fatayer
Spinach fatayer is a family favorite. The filling is lemony and fabulous. Get the my Lebanese Spinach Pie recipe that includes all kinds of tips and info for success.
Lebanese Meat-filled Fatayer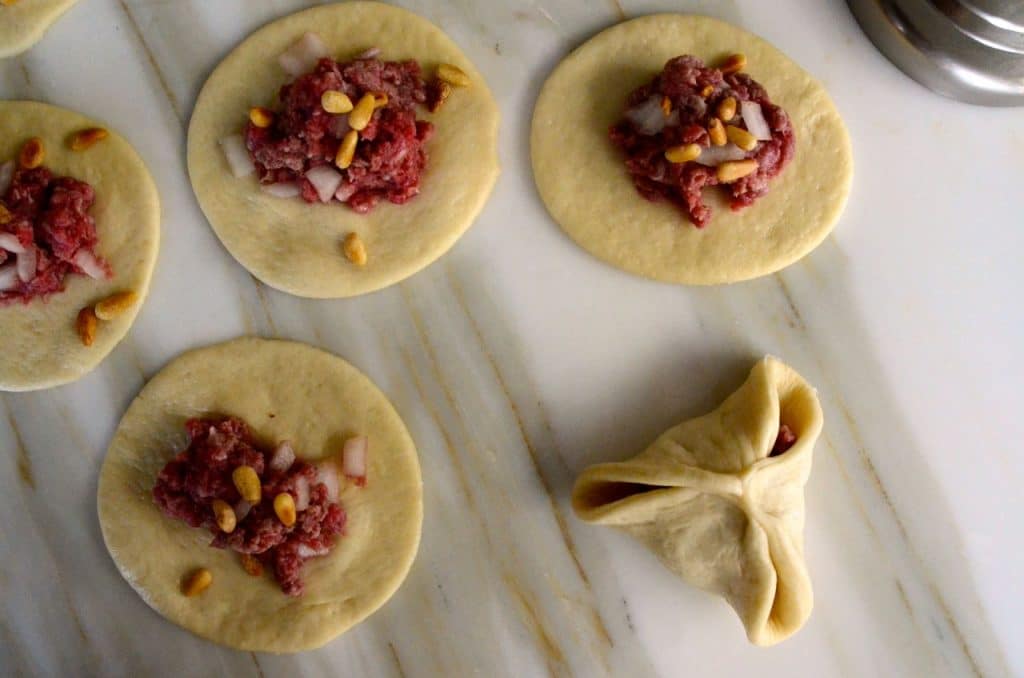 Mouth-watering! That's the best way to describe the marriage of highly seasoned meat filling (beef or lamb) wrapped in a joy of thin pastry. Find the meat pie recipe here.
Koosa Fatayer
Beautiful flavors here: summer squash with onion and sumac. Use zucchini, koosa (or kusa/kousa, light green, small summer squash), or yellow summer squash. All delicious. Get the recipe here.
Lebanese Cheese Fatayer (rounds!)
These are so easy to shape! And so delicious with a topping of labneh, cheese and mint. They still fall into my fatayer category, since there are many shapes to adore in the world of fatayer. Get the recipe here.
(Visited 8,051 times, 1 visits today)