Mini Cheese Flatbreads with Mint
Jun 14, 2018, Updated Jan 04, 2023
These mini cheese flatbreads with mint are a Lebanese tradition, part of the mana'eesh, the man'oushe flatbread family and just one of the many variations of toppings used. I love making cheese flatbreads in little rounds using my fatayar dough recipe, party-ready and so soft and tender. The topping is out-of-this-world flavorful, with halloumi, labne, scallions, and dried mint (if you haven't tried my Mint Salts from Maureen Abood Market yet, I know you'll love them!).
I can't imagine two guys more different than Camille Abood and Anthony Bourdain. Dad, a brilliant attorney who trained in the seminary for the priesthood. Bourdain, also brilliant, and, well, you know.
Yet I'm surprised by the thoughts I've been having in the wake of Bourdain's death. Anthony Bourdain reminds me of, or rather much more accurately, makes me think of my father.
Maybe this connection is happening just because whenever something really awful happens in the world, I want my dad. Maybe it's because this weekend is Father's Day and pretty much everything is making me think of Dad. Maybe it's because the end of June will mark the 18th anniversary of his passing. Probably it's all of that, and more.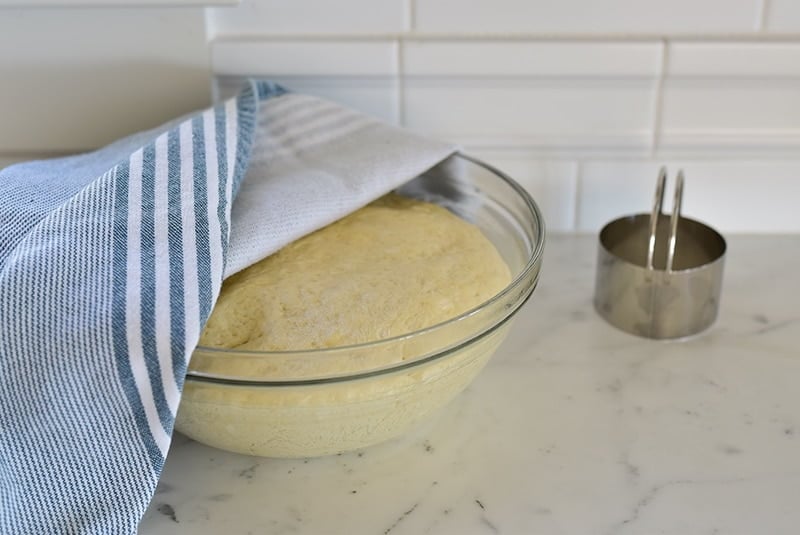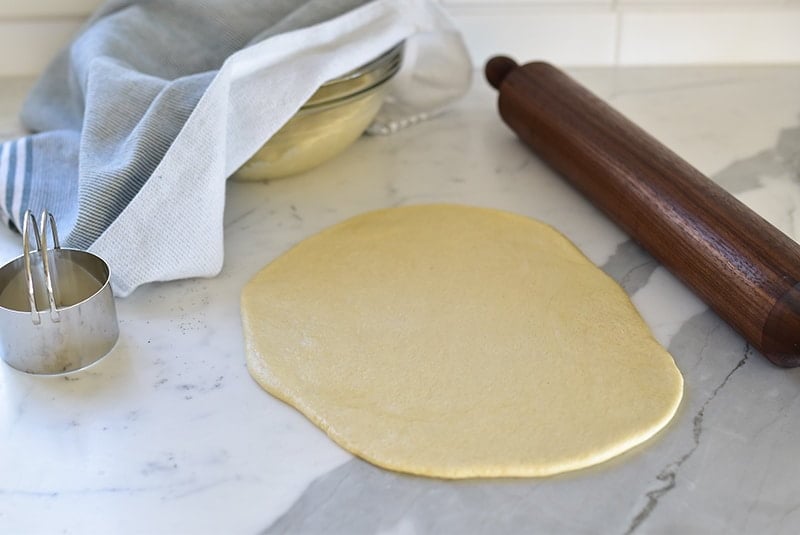 My relationship with Bourdain is similar to yours, in that we didn't know him, but we feel like we did. The show he shot in Lebanon in 2006 when the Israeli-Lebanese war broke out was what first drew me to him. This was the same summer Chris and Ruth were in Lebanon adopting John, and getting Ruth home with the baby was dramatic and difficult and took true grit and bravery on Ruth's part.
And then, a couple of short years later, we lost Ruth. Anything we could see that shed light on her time in Lebanon, we were riveted. Also, I hadn't been to Lebanon yet when this episode of No Reservations came out, and was sorting through my fear/reservations/want to go/need to go/fear/reservations feelings. Then, in 2012, I went. Then, in 2013, I met Bourdain as a fan at his "No Guts No Glory" show in East Lansing. We talked about Beirut and Lebanese food. Then, in 2014, I asked him to review and write a blurb for my book. I wanted to hug the man like my father, but with a big Lebanese spread to express my thanks better than words could.
No matter how I got here, the Dad-Bourdain thoughts are swimming around in my head freely. Both men liked a certain raw-ness in life. Both never met a person they couldn't talk with. Both were supremely generous (Bourdain had no need to spend time on the cookbook of a non-celebrity chef, did he? He was generous, and cared about Lebanon, so he did it).
Learning that Bourdain killed himself struck such a painful cord throughout the world. For me, I just keep thinking what my dad would say. Dad was a counselor in every sense of the word, an attorney who dove deep and drove hard at the truth. He could talk you through, into, or out of anything. He was especially adept at facing suffering with others. There's not a reason to think about it, but I think that if Dad knew Anthony Bourdain, Anthony Bourdain would still be here.
The strongest connection I keep thinking of, though, is OF COURSE! the food. My father was not a traveling man. He was happiest in his own house, his own bed, his own kitchen. He was not a food explorer like Bourdain.
But the eating! The savoring! The necessary marriage of people, story, and the food! To watch Dad eat anything was to crave that food for the rest of your life. Same Bourdain.
Seems like I have for a long time chased after the recipes of the Lebanese foods my dad loved. But too, I think of how much I wish I could hand him plate after plate of the new recipes I'm developing all of the time, classics and inventive dishes, to see what he'd think of them.
That's especially true of anything pizza-esque. No better appetizer in my dad's book than a pizza. Get one for the table while we look over the menu!
The cheese flatbreads, mini mana'eesh, man'oushe: case in point. Little soft pillows of goodness, with melty minted cheese and labne. I'd like to watch Dad, Bourdain, any lover of food eat these, and set the lifelong craving in play.
Mini Cheese Flatbreads with Mint
I've auditioned many a dough recipe for these little beauties, and my fatayar dough wins it. The flavor and texture of this dough are spot on, and with no second rise, these soft little breads come together more swiftly. Serve them as part of a maza or as an appetizer with a glass of wine. Bake them ahead, and freeze them wrapped very well. Thaw and revive in a low oven. Store the fresh flatbreads in an airtight container for a couple of days, warming in a low oven before serving.
Ingredients
For the dough:
1

tablespoon

active dry yeast

1

cup

warm water, about 80 degrees, divided

1

teaspoon

granulated sugar

3

cups

unbleached, all-purpose flour

1

teaspoon

kosher salt

1/3

cup

neutral oil, such as canola or safflower
Instructions
Proof the yeast by dissolving it in ¼ cup of the warm water with the sugar and letting it activate for about 15 minutes.

Whisk together the flour and salt in a mixer bowl or medium bowl. Create a well in the center and add the oil and proofed yeast mixture. Using a stand mixer fitted with the hook attachment or by hand, slowly work the wet ingredients into the dry, adding the remaining 3/4 cup water slowly.

Knead by hand or with the dough hook in the mixer until the dough is very soft, smooth, and tacky/sticky to the touch (but it should not leave dough on your fingers when touched).

In a clean bowl at least twice the size of the dough, lightly coat the dough and the sides of the bowl with oil. Cover with plastic wrap and let rise in a warm spot until doubled, about 90 minutes (don't go much longer than that, though).

While the dough rises, make the filling. In a medium bowl, combine the halloumi, labne, scallions, and dried mint.

When the dough is ready, heat the oven to 375 degrees. Line two sheet pans with parchment paper.

To shape the flatbreads, roll out half of the dough at a time to about 1/4-inch. Use a 2 1/2-inch round cutter, or the top of a glass, to cut out circles. Position these as close together as possible. Using a spatula or by hand, transfer the circles to one of the pans. Repeat this same process with the second half of the dough.

Spread about a teaspoon of the filling on top of each little circle. Brush the tops with olive oil.

Bake one sheet at a time for 12-15 minutes, or until the breads are light golden brown.

Serve the cheese breads warm or at room temperature.
Nutrition information is automatically calculated, so should only be used as an approximation.
Like this recipe? Leave a comment below!
(Visited 6,474 times, 4 visits today)