Yogurt Cucumber Salad with Mint
Jul 21, 2011, Updated May 06, 2023
Laban khiyar, or yogurt-cucumber salad, is a healthy, cool and refreshing Lebanese favorite — perfect with kibbeh, grilled meats and vegetables, tomato salad . . . or simply on its own. This is one of the first posts made on this blog, with a recipe that is integral to the Lebanese table.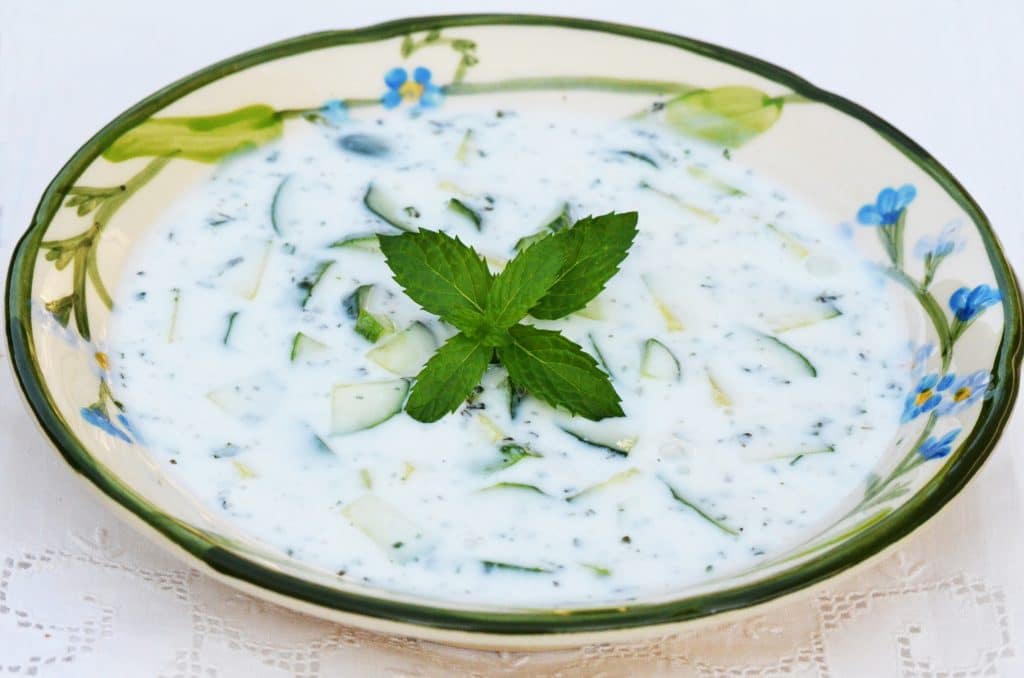 When I've envisioned the story of my grandmother's arranged marriage in Lebanon, and her immediate, teary-eyed departure to the United States with her new husband, one of the more lighthearted among the many serious thoughts I've had about her journey is that she carried with her the makings for laban (pronounced LUH-bin). Laban, which is simply yogurt, is on the table as a savory accompaniment for most every Lebanese meal (breakfast, lunch, dinner) and it's made using a culture—a starter, or rawbi—from the last batch of yogurt.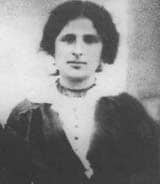 Back when Nabeha, that grandmother who in fact I never had the good fortune to meet because of her untimely death at the age of 49, started up her own kitchen in Michigan after leaving Lebanon, I like to think that she brought some of her mother's rawbi with her so that she could make good laban here. It might have survived the boat ride over without refrigeration, and it would have given her a connection to her home, to her mother, to the life she left behind at the tender age of seventeen. She didn't want the marriage, didn't want to go to the United States, and didn't want to leave the boy she was in love with behind. She cried rivers. Her father felt pangs of regret for forcing the arrangement with such swift certainty upon the inconsolable Nabeha, so he sent her little brother with her to the United States as a solace. I wonder how his wife felt about that. Probably he slept on the couch for the remainder of their lives. But I digress. This is a story you'll want to hear and I'll want to tell, but it is a story for another day.
If Nabeha brought with her and used her mother's starter to make her laban, and then if her daughters (let's face it, the men didn't make the laban) used starter from their mother's laban to get their own line of yogurt going, and then if I took some of the yogurt from these aunts of mine to get my yogurt going…well, you can see that it's possible for the laban to live as long as a family does, following the branches of the family tree as far as the tree is willing and able to grow.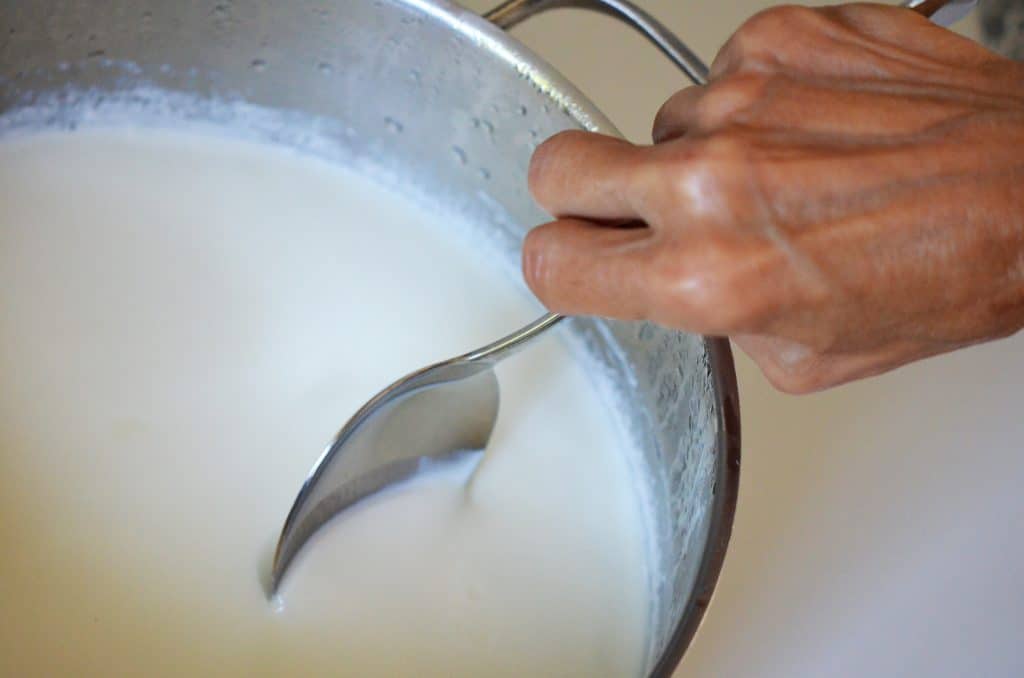 I may not have children to contribute to the family tree, but I do make laban every week, and can pass the rawbi along as one of my little offerings. It's possible you'll find you can't run next door to get a cup of good strong rawbi from a neighbor, so you can simply buy some whole milk plain yogurt and it will work well for your starter. My mom who is sitting here next to me (that's her taking a scoop of laban, above) wants me to tell you that you can, if you want, just skip making the yogurt altogether and use store-bought yogurt for the yogurt-cucumber salad. But Mom, I said, that's the whole point—it's a blog with recipes. But honey, she said, people are busy. And she is right.
Yogurt Cucumber Salad
This salad is delicious on its own or as a side dish with lamb, chicken, fish (especially salmon), lentils, grilled vegetables or even a hamburger if you can get your mind off of french fries, which isn't easy. The salad stays nice, and the cucumbers crunchy, for a good four days in the refrigerator.Try making your own yogurt, homemade laban, with my recipe here.

Instructions
In a medium bowl, combine the yogurt with the garlic, salt, dried and fresh mint. Stir in the cucumbers. Taste to see if it needs more of anything; I usually want more mint. And it's done!

Flavors in this develop over time, so it's best to make this a few hours ahead and chill.

Nutrition information is automatically calculated, so should only be used as an approximation.
Like this recipe? Leave a comment below!
My cucumbers taste so delicious up here in northern Michigan because they come from Bill's farm, where he has a farm market (it's like that here: Bill's Farm Market, Chuck's Appliances, Mary Ellen's cafe…). This is my favorite barn at Bill's. In these parts it's not so strange to have a favorite barn.
Save
Save
(Visited 9,630 times, 1 visits today)