Favorite Things: Etched Fostoria Glass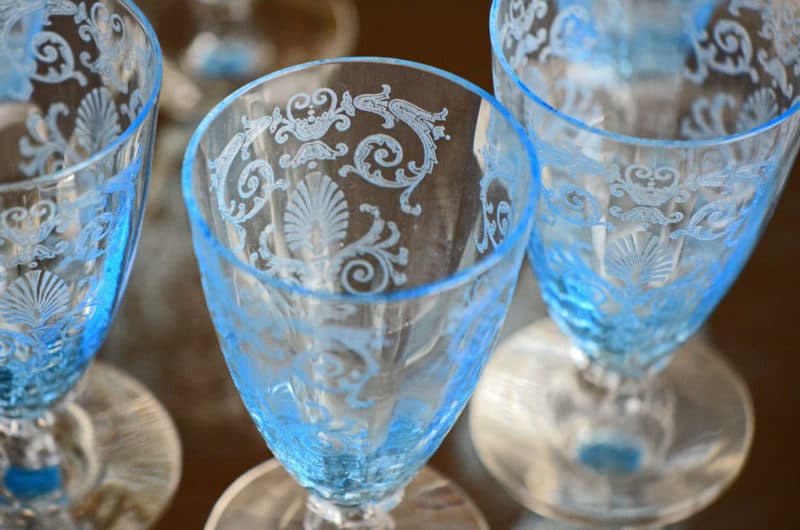 Other than a Shelley teacup, according to family code, the greatest find one could possibly make at an antique shop is Fostoria Glass. The etched crystal that the company made sold like gangbusters at the early part of the last century, gracing the tables of every U.S. president from Eisenhower to Reagan. The etched designs are out of this world, like the little blue goblets found last summer Up North at Then and Now, but so are the other designs like my mother's platinum-rimmed set, her wedding crystal.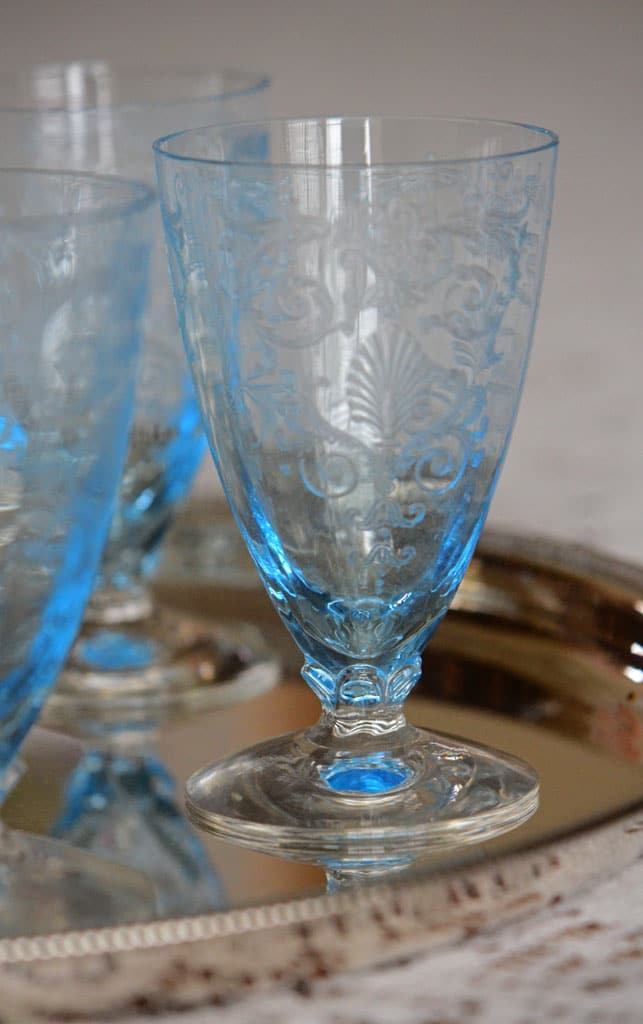 Such artistic greatness originated in the small town of Fostoria in northern Ohio. Fostoria was good to the Abowd family, a town where they could put their entrepreneurial spirit to work in the candy and then the hotel business, and raise a family of seven children while they were at it.
Even though Fostoria Glass up and moved its production to West Virginia just a few years into its heyday in the late 1800s, ultimately closing its doors in 1983, the Abowds associate the crystal with home. And rightly so; the glassware is so gorgeous that it would give any one of us pride of place to say that it originated from the same place we did.
I suppose too that when everyone you know and love from home is no longer there, and the center of town itself has quite literally disappeared—nothing more than a grassy quad now, Uncle Tom says—you'll search for your Fostoria in every antique shop from Michigan to Florida (as well as here). Then when you find a piece of her, you hold her tight all the way through the store, and take her home.
(Visited 2,946 times, 1 visits today)