Ingredient: Little coosa, little summer squash
Jul 30, 2012, Updated Jan 04, 2023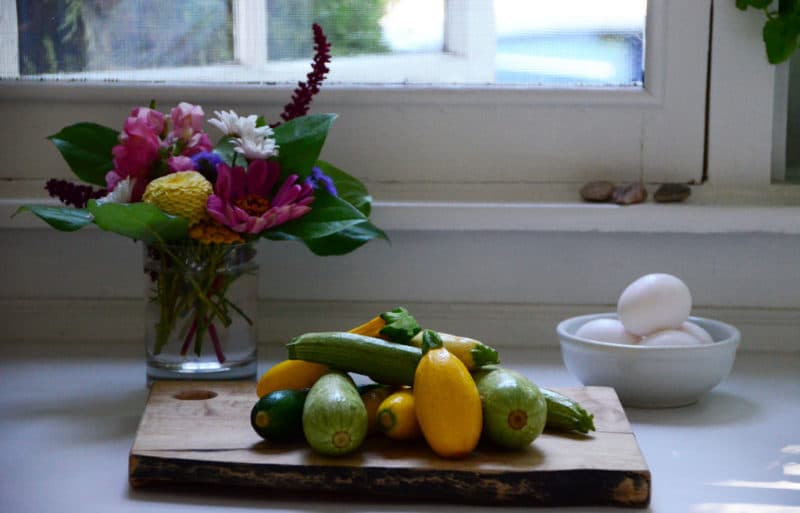 It's true that the Lebanese love to stuff it—grape leaves, cabbage, coosa. The coosa refers to a particular light green, medium-sized squash that is sweet, tender, and so good. But they're difficult to find, so we turn also to traditional zucchini and yellow summer squash, which are succulent too.
Last week I was strolling down the burgeoning Harbor Springs farmer's market (day-dreaming about what my own food stall might be if I had one there…oh the ideas!…maybe next year), and saw this adorable little basket of squash: coosa, zucchini, yellow squash, all in miniature. And I love anything miniature, so I bought them for their cuteness, with no specific purpose in mind.
I'd have to be completely nuts to try and stuff squash this small (though it did cross my mind), so instead I did something that could not be easier, or more delicious, or more traditional Lebanese, for a market-morning breakfast. We'll have it, this week.
(Visited 469 times, 1 visits today)